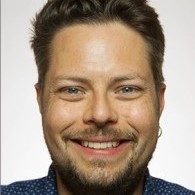 "The Christian Publishing Industry: An Overview of the Major Players"
Looking to begin to be part of Christian publishing but are overwhelmed by all of the different organizations out there? Join Justin Paul Lawrence, Senior Director of Marketing and Sales in InterVarsity Press for an informative look into the major players on today's publishing landscape. He'll unpack this complicated industry historically and geographically to help you tell Baker from Broadman and Multnomah from Moody and equip you to make informed connections and pitches going forward.
Justin Paul Lawrence serves as Senior Director of Marketing and Sales at InterVarsity Press. A nearly 20 year veteran of the publishing industry, he was named one of Publisher's Weekly's 25 Star Watch honorees for 2019.