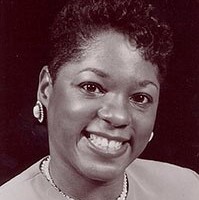 Lisa Crayton
is offering manuscript critiques at a discounted price for our conference attendees. If you have a completed (or work in progress) manuscript and would like her to read it and provide you with a detailed, written critique, then
CLICK HERE TO PAY
(credit cards, debit cards, PayPal, or PayPal Credit are accepted; all payments are processed through PayPal). After you pay, an email confirmation will be sent to the name and email address you enter into PayPal (or the one associated with your PayPal account) within 5 days. If you need to change the name or email address please let us know.
For board and picture books, you will need to submit the full manuscript
For chapter books (early readers, middle grade, young adult), the author should send the first 8-10 pages:

12 pt font, 1 inch margins, double-spaced, single sided pages

The price of the service is $125 per manuscript
Writers will receive a detailed, written critique of their work. If you wish to meet virtually to discuss the critique after receiving it, Lisa will quote you an hourly consultation rate.
Lisa will keep your work confidential
Lisa A. Crayton, is a creative, versatile communicator with more than 30 years' experience, and exemplary communications skills. Her extensive background includes corporate publications management, ghostwriting, TV and radio interviewing, publicity, and e-publishing. A freelance editor, she has edited magazines and books, and presently serves as a freelance editor with Harambe Press, Lighthouse Publishing of the Carolinas' imprint dedicated to raising up voices of color. An award-winning freelance writer, she writes, or has written, articles, devotionals, Bible Study Guides, columns, essays, and other content. The author of I Want To Teach My Teen About Money Management, Crayton has served as a contributing author for several other non-fiction books. Her twelve nonfiction children's books encompass biographies, literary criticism, and youth guidance topics. She also is a co-author of a six-book series. A gifted speaker with years of experience in church leadership roles, she teaches at writers conferences and other events. Crayton is a member of the five professional organizations: Society of Children's Book Writers & Illustrators, American Society of Journalists & Authors, Evangelical Press Association, American Christian Fiction Writers, and Advanced Writers & Speakers. She earned her Master's of Fine Arts in Creative Writing from National University (2014), and a B.S. dual degree (cum laude) in public relations and journalism from Utica College (1985).