For these tasks:
– Book proposal and manuscript development
– Early Reader and Encourager
The first in a series of these guided conversations usually is an opportunity for clients to express in what ways they feel "stuck" in their project or proposal. Their ideas may not be clear or well defined. They may fear what writing a memoir might mean to their relationships. They may be afraid of feeling exposed by what they write. As the weeks and meetings progress, I give clients assignments and deadlines so that they will make headway, baby step by baby step, toward their writing goals. Many writers, especially—but not exclusively—newer writers long to have a cheerleader reading their work as they complete a book, chapter by chapter. An early reader (and encourager) can affirm that the author's message is clear and that the prose is clear and engaging.
Rates are provided upon request. I do not charge an additional amount for my call/meeting prep, but if clients wish for me to do more work on the manuscript itself, charges for review, editing, and copyediting apply.
For this task:
– Manuscript review
Fees for reading completed (polished) manuscripts (to check for tone, any obvious mistakes or detours in thought) are provided upon request. My output will be a detailed memo with insights, thoughts, and suggestions.
If you are interested in learning more about this service click here.
Back to main Writer Support Services page.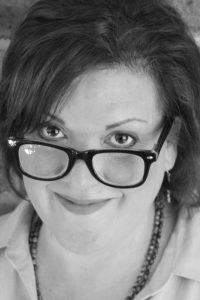 Jennifer Grant is an author, speaker, and editor in the Chicago area. A graduate of Southern Methodist University (MA, English/Creative Writing) and Wheaton College (BA, Interdisciplinary Studies), Grant is the author of five works of nonfiction and one book for children. Her most recent releases are the memoir When Did Everybody Else Get So Old? Indignities, Compromises, and the Unexpected Grace of Midlife and Maybe God Is Like That Too, a picture book for children ages 4-8. For more than a dozen years, she wrote feature stories and health and family life columns for newspapers in the Sun-Times Media newsgroup and for the Chicago Tribune. She has been a regular contributor to Aleteia/For Her, Christianity Today's her.meneutics blog, and many other online publications. Jennifer has presented several times at Calvin College's Festival of Faith and Writing, served as a Christy Awards judge, and enjoys speaking to parenting groups including MOPS. She has spoken at women's retreats across the U.S. and is a proud member of Hope Through Healing Hands' Faith-based Coalition for Healthy Mothers and Children Worldwide. With her friend and colleague Margot Starbuck, Jennifer wrote an e-guide to writing nonfiction book proposals and the two collaborate as editors and manuscript reviewers. Grant is a member of INK: A Creative Collective and the National Society of Newspaper Columnists (NSNC). Her literary agent is Christopher Ferebee.
Website: jennifergrant.com
Twitter: @jennifercgrant
Facebook: WriterJenniferGrant
If you are interested in learning more about this service click here.
Back to main Writer Support Services page.