Publishing With Pride: A Celebration of LGBTQ+ Books Of Faith – 2021 Online Conference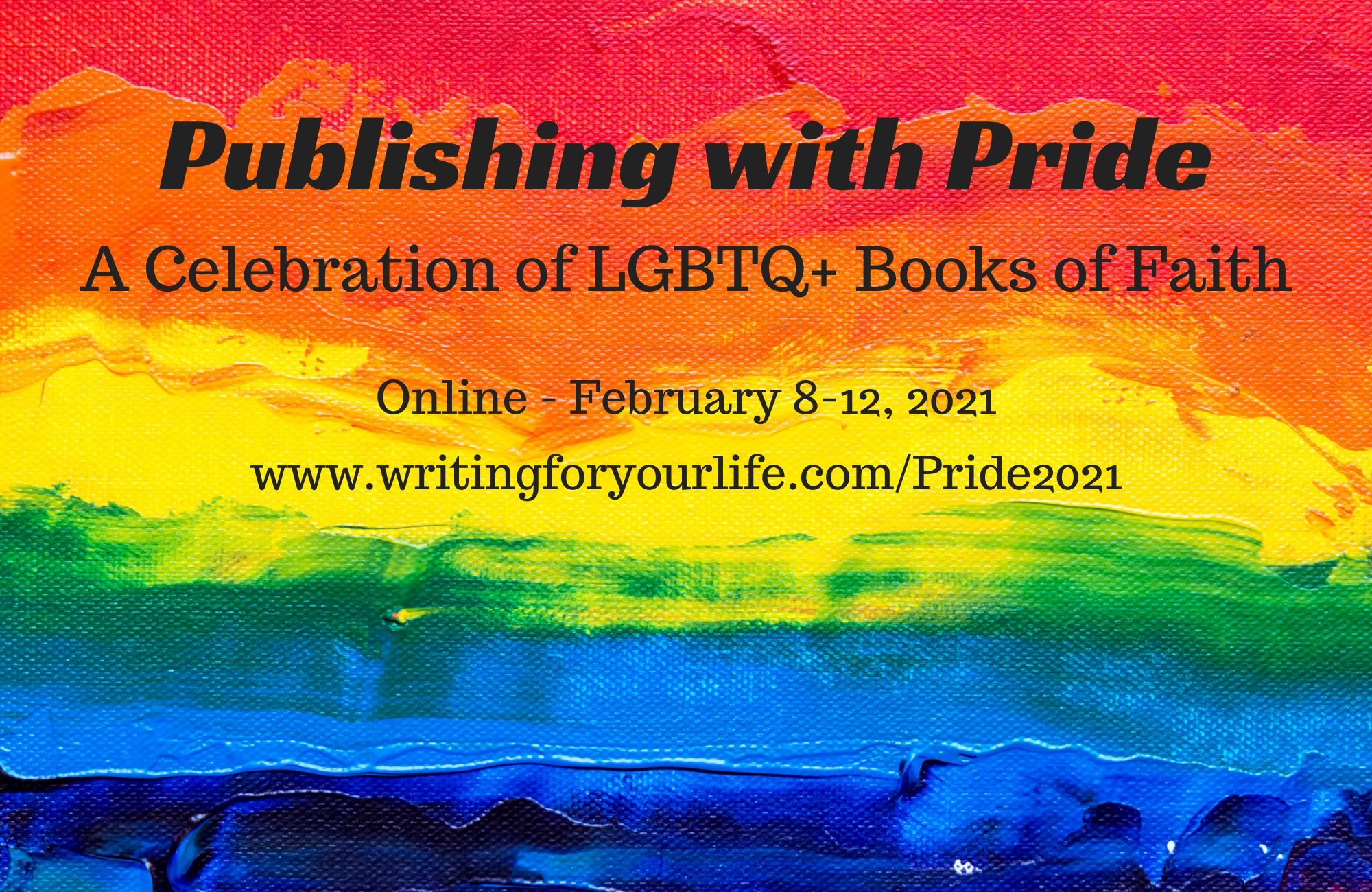 If you are interested in learning about, supporting, or writing LGBTQ+ books of faith – join our online celebration! Our inaugural Publishing with Pride conference will be held online Feb. 8-12, 2021 (all conference recordings will be available to registered attendees for 3 months following the conference) and features leading authors and publishing industry professionals. Featured authors include Jonathan Merritt, Bishop Karen Oliveto, Brandan Robertson, Dr. Robyn Henderson-Espinoza, Elizabeth Jarrett Andrew, Guthrie Graves-Fitzsimmons, Matthew Paul Turner, and Leigh Finke. Our esteemed publishing industry professionals include Lil Copan (Broadleaf Books), Jessica Miller Kelley (Westminster John Knox Press), Brad Lyons (Chalice Press), and Cathleen Falsani (literary agent for LGTBQ+ clients).
Our online conference includes presentations, Q&A, book discussions, panels, "Submit your pitch", networking lunch breaks, open mic, elevator pitch feedback session, optional 1-on-1 virtual meetings with selected speakers, a worship service, and our emerging writers series.