by Marlena Graves – Brazos Press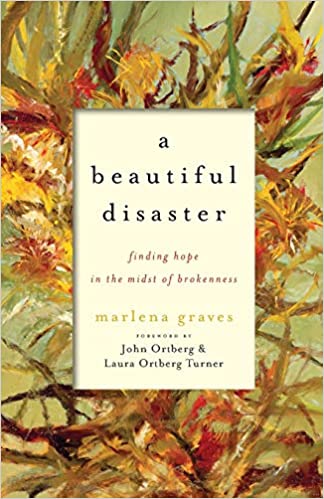 Learn more and purchase from:
Interweaving biblical insights and personal narratives, this eloquently written book shows how God often uses suffering and desert experiences to form us into Christ's image. Marlena Graves shares her experiences of growing up poor in a house plagued by mental illness as a means to explore the forces God uses to shape us into beautiful people in the midst of brokenness.
This book offers a window into suffering through the motif of desert spirituality, revealing how God can use our painful experiences to show himself faithful. While no one welcomes suffering, God often uses desert experiences–those we initially despise and wouldn't wish on anyone–to transform us into beautiful souls who better resemble Jesus. Graves shows how God can bring life out of circumstances reeking of death and destruction, whether those circumstances are crises or daily doses of quiet desperation.
Readers who have experienced suffering and question God's purpose for it will benefit from this book, as will counselors, pastors, professors, and mentors.
"An extraordinary debut from one of today's most promising new authors. In the tradition of the prophets, Marlena Graves sings a wilderness song, seamlessly connecting her own story to both the biblical narrative and the questions, struggles, and joys of all who travel the wilderness road. With a voice that is gentle and strong, passionate and mature, Graves invites the reader to pay attention, to be still and know God."
—Rachel Held Evans, author of A Year of Biblical Womanhood

"Marlena Graves explores the spiritual wilderness with a host of fellow travelers, from biblical personae to the ancient church to present company. She mines their wisdom about getting through life's deserts and eloquently shares lessons she has learned through her own brokenness."
—Dennis Okholm, author of Monk Habits for Everyday People

"To move through brokenness, we need to be both gently reflective and boldly courageous. Marlena Graves combines this unusual blend of necessary pursuits so that we don't simply 'get through it,' but move into a transformed life of flourishing daily in the kingdom of God."
—Jan Johnson, author of Invitation to the Jesus Life

"Marlena Graves's gentle wisdom, pastoral tenderness, and graceful conviction strengthen my soul. Meditating on Scripture and the wisdom of the desert mothers and fathers, she offers a balm to the hurting and hope that our dry and weary times will, with God's help, bloom into something beautiful."
—Rachel Marie Stone, author of Eat with Joy

"A Beautiful Disaster offers up a rich blend of theology, devotional, and memoir–and at times breaks into sheer poetry. Marlena Graves is one of the most gifted thinkers and writers of her generation."
—Karen Swallow Prior, author of Booked: Literature in the Soul of Me