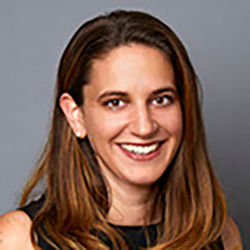 Beth Adams, Executive Editor at the Howard Books division of Simon & Schuster, acquires both fiction and nonfiction for the Christian and inspirational markets. Some of the bestsellers she's worked on at Howard include Karen Kingsbury's Love Story, Allison Pataki's The Accidental Empress, and Life is Short by Dr. Jennifer Arnold and Bill Klein.
Before joining Howard Books in 2012, she worked at Random House and Guideposts. She graduated from Princeton University and has a
master's degree in English from New York University. She is the author or co-author of more than thirty novels under various pen names,
which she will reveal for the right price.
Website: http://simonandschusterpublishing.com/howard-books/about.html