by Phyllis Root – Candlewick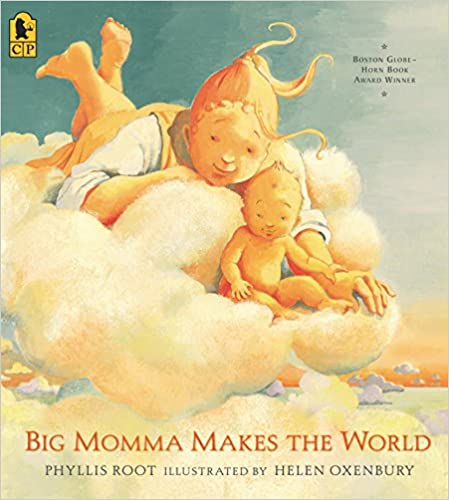 Purchase from:
"Among the many creation retellings and variations, this one takes the cake." — The Horn Book (starred review)
When Big Momma makes the world, she doesn't mess around. With a baby on her hip and laundry piling up, she demands light and dark, earth and sky, creepers and crawlers, and lots of folks to trade stories with on the front porch. And when the work is done, Big Momma, she is pleased all right. "That's good," she says. "That's real good." With down-home language and infectious rhythms, Phyllis Root spins a creation myth like no other, brilliantly illustrated by the incomparable Helen Oxenbury.