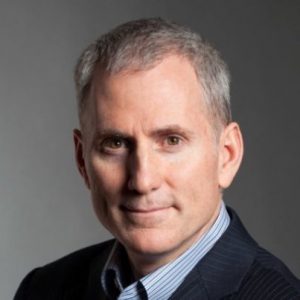 David Morris is Vice President and Publisher of Zondervan. He is responsible for acquiring, developing, shaping, and marketing all trade book products for Zondervan, a HarperCollins Christian Publisher. He leads a staff of editors, marketers and support staff, and works with authors and agents for the acquisitions, editorial development, and marketing of all trade book products.
David was formerly Vice President and Editorial Director of Guideposts Books. There Morris oversaw Guideposts' acquisitions for the Christian trade as well as direct-to-consumer distribution. During his 17-year tenure at Guideposts, Morris held various editorial positions, working with marketing, design, sales and finance. Before Guideposts, Morris worked with Chatham House Publishers in New Jersey.
Zondervan, as part of HarperCollins Christian Publishing, Inc., delivers transformational Christian experiences through its bestselling Bibles, books, curriculum, academic resources and digital products. The Company's products are sold worldwide and translated into nearly 200 languages.
LinkedIn: https://www.linkedin.com/in/dvdmorris
Facebook: https://www.facebook.com/davidrobertmorris
Twitter: @davidrmorris
Online Video Training Presentation:
David Morris:  "The Big Picture on Publishing and Strategies on Finding Your Place in It" 
Topics in this presentation include the landscape of publishing, doing your research, what's working in the market, publishing dynamics, working with different types of authors, what a publisher's staff looks like, movements and meanings for our world today, and more
64 minutes including Q&R
Writing For Your Life interviews:
Advice for authors
Author challenges and opportunites
Advice on how to work with Zondervan