Lisa offers several types of editorial services:
The Focused Writer (1-Hour Project Consulting Call)
Sometimes it's difficult to see where a nonfiction manuscript is headed, or to identity thorny areas of development. Other times, it's difficult to know what market exists for different projects. This telephone consultation is designed to help, providing clarity and focus about a project, including structure, audience, writing quality and effectiveness, and marketing options, or the publishing process. Service includes review of first 1,000 words of the project.  Designed for projects developed for adults, or kids. ($90.)
Developmental Editing
Once a manuscript is completed it may need a developmental edit to make it shine. Fees vary.
Ghostwriting
Busy thought leaders often dream of writing a book, but do not have the time and/or expertise. Other reasons also exist why hiring a ghostwriter is the "write" decision to make. Fees vary.
If you are interested in learning more about these services click here.
Back to main Writer Support Services page.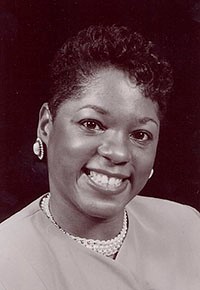 Lisa A. Crayton, is a creative, versatile communicator with more than 30 years' experience, and exemplary communications skills. Her extensive background includes corporate publications management, ghostwriting, TV and radio interviewing, publicity, and e-publishing. A freelance editor, she has edited magazines and books, and presently serves as a freelance editor with Harambe Press, Lighthouse Publishing of the Carolinas' imprint dedicated to raising up voices of color. An award-winning freelance writer, she writes, or has written, articles, devotionals, Bible Study Guides, columns, essays, and other content. The author of I Want To Teach My Teen About Money Management, Crayton has served as a contributing author for several other non-fiction books. Her twelve nonfiction children's books encompass biographies, literary criticism, and youth guidance topics. She also is a co-author of a six-book series. A gifted speaker with years of experience in church leadership roles, she teaches at writers conferences and other events. Crayton is a member of the five professional organizations: Society of Children's Book Writers & Illustrators, American Society of Journalists & Authors, Evangelical Press Association, American Christian Fiction Writers, and Advanced Writers & Speakers. She earned her Master's of Fine Arts in Creative Writing from National University (2014), and a B.S. dual degree (cum laude) in public relations and journalism from Utica College (1985).
Website: https://lisacrayton.wordpress.com
Facebook: https://www.facebook.com/Author-Lisa-A-Crayton-359744451148410/
Twitter: @SpiritLedWriter