by Gregory C. Ellison II – Westminster John Knox Press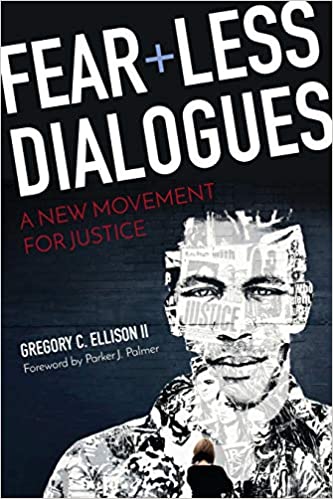 Learn more and purchase here:
Drawing on all the community's collective voices—from "doctors to drug dealers"—Fearless Dialogues is a groundbreaking program that seeks real solutions to problems of chronic unemployment, violence, and hopelessness. In cities around the United States and now the world, the program's founder, Gregory C. Ellison, and his team create conversations among community members who have never spoken to one another, the goal of which are real, implementable, and lasting changes to the life of the community.
These community transformations are based on both face-to-face encounters and substantive analysis of the problems the community faces. In Fearless Dialogues: A New Movement for Justice, Ellison makes this same kind of analysis available to readers, walking them through the steps that must be taken to find common ground in our divided communities and then to implement genuine and lasting change.
"Reading this book was an eye-opening exploration into a new way of building relationships. In a time when every news story pushes us farther and farther apart from each other, we need a new relational model to re-humanize our unlikely conversation partners." —Presbyterian Outlook
"Ellison writes in a thoroughly idiosyncratic way, and his sources are eclectic. The result is an intellectual quilt fabricated to brilliant effect. The book maintains a pastoral quality with its insistence on seeing and hearing the marginalized. Ellison is a theologian for our times and this book will inspire new connections in communities that choose to heed lessons here."

—Publishers Weekly,starred review
"Ellison combines social theory, case study, and memoir to demonstrate how change takes hold among people typically divided by race or class. Early on, Ellison engages readers as active participants. The text is meant to evoke honest conversation. It is also meant to provoke a confrontation with the self by addressing the fear that arises between those with power and those without it." —The Christian Century