Ami McConnell offers a variety of services for fiction writers. "I often refer to my work as midwifery. I help authors give birth to books. As a mother of five, I love this metaphor because creating a book can be grueling, arduous work, but in it's also a deep and exquisite joy! I'm in my sweet spot calming, coaxing, and coaching authors through this mysterious process. My goal is to help them bring their most authentic, vivid voice to life on every page."
1. Consulting (Inquire for pricing and availability.) Works with publishers and authors on an as-needed basis. Authors who desire coaching over an established period may pay a retainer fee for extended access.
2. Manuscript viability review, fiction ($500-$1500) Reviews proposal and/or manuscript (partial or full). Provides assessment of strengths and weaknesses. Price to be determined based on author needs.
3. Macro-editing, fiction ($5000+) Reads full manuscript and provides extensive editorial overview letter along with a marked and annotated manuscript. Includes consultation call and limited follow-up emails.
4. Collaborative Writing (Inquire for pricing and availability.) Maps out the scope and substance of a project and, in consultation with the author, delivers an edited, final manuscript.
If you are interested in learning more about these services click here.
Back to main Writer Support Services page.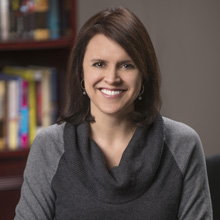 Ami McConnell is a Nashville-based writer, editor, and publishing consultant. Formerly VP and Editor-in-Chief, Howard Books/Simon & Schuster, and Senior Acquisitions Editor, HarperCollins Christian Publishing, her editing credits include many New York Times bestsellers and RITA, Carol, Christianity Today, ECPA, and Christy Award winners. She has edited renowned authors Colleen Coble, Ted Dekker, Homer Hickam, Karen Kingsbury, Max Lucado, Frank Peretti, and Wm. Paul Young. Recognized for excellence by the American Christian Fiction Writers and the Advanced Writers and Speakers Association, McConnell served on the Advisory Board of The Buechner Institute at King College and is an active member of the Women's National Book Association, Nashville Chapter.

LinkedIn: https://www.linkedin.com/in/ami-webster-mcconnell-8472896
If you are interested in learning more about this service click here.
Back to main Writer Support Services page.