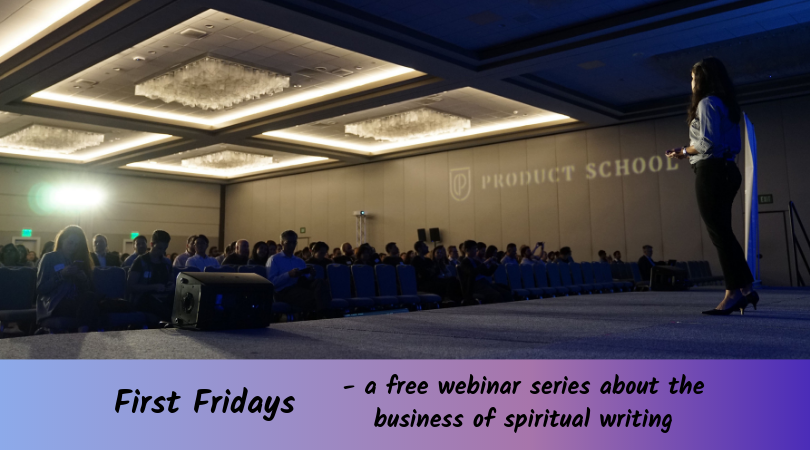 These informal, 30-minute free webinars take place on the first Friday of each month at 11 AM Eastern time, and feature selected spiritual writers speaking about the many challenging business aspects of being a spiritual writer.  Topics included within the series:
Finding your audience niche as a writer
The process of getting published
Whether or not to use an agent; what an agent does; how to get one
DIY publishing vs. traditional publishing
Building your platform
Is marketing self-promotion?
What sources of income should you seek in addition to book royalties?
Upcoming First Friday interviews:
Jennifer Grant – Friday August 21 (rescheduled due to hurricane power outage)
You can join the live webinars here.
You can view the previously recorded First Friday webinars through the links below: