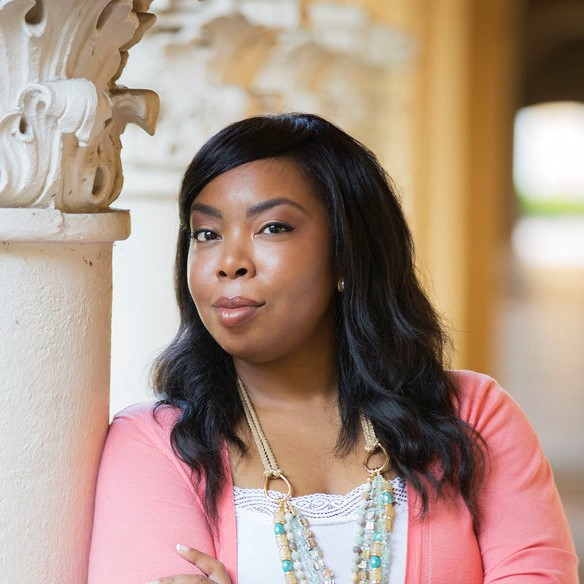 For more than fifteen years, Jevon Bolden has served in various editorial roles for both Christian and mainstream traditional publishers—from copyeditor to senior acquisitions editor.
At Charisma House Book Group, Jevon served as senior acquisitions editor, managing the company's front list for its integrative health imprint, Siloam. She also managed key author relationships for the publisher's flagship imprint, Charisma House. Acquiring a diverse group of new and seasoned, inspirational voices and giving them the wind they needed to see their life messages soar and reach the masses were what drove Jevon to be an insightful and strategic leader and team member at Charisma House. For more than 12 years, Jevon worked with New York Times and CBA best-selling authors such as Don Colbert, Cherie Calbom (aka The Juice Lady), John Eckhardt, Cindy Trimm, Michelle McClain-Walters, David Ireland, R. T. Kendall, and more. Jevon contributed outstanding content and provided irreplaceable editorial and acquisitions skills that positioned the company for growth long after her departure.
In her next adventure, Jevon served as senior editor for Scholastic Book Fairs book imprint, Tangerine Press. Joining their innovative and energetic team, she hit the ground running cultivating a stunning list of nonfiction children's books, activity kits, stationery, and schools supplies. Working with brands such as Hasbro, Nickelodeon, Disney, Lucas Films, Moose Toys, and more, Jevon worked to aim the imprints' content at the center of every reluctant child reader's heart and interests, helping to fulfill Scholastic's mission of creating lifelong readers. She also served as one of the decision makers on the company's Book Selection committee helping to review and select books that would appear in more than 120,000 book fairs every year.
Twice a year, she and a team of about 40 children's book publishing professionals would read, write reviews, and attend sales presentations for more than 4,000 children's and young adult books from book publishers around the world. As one of the winners of the company's coveted Book of Distinction Award, Jevon was recognized for her efforts to maximized her team's opportunities within the company, helping to bring Tangerine Press the internal attention it deserved and making it more of a company asset than was seen before her tenure.
Now leading her own publishing consulting firm, Embolden Media Group, she remains an essential editorial partner, ghostwriter, writing coach, publishing consultant, and now literary agent for a number of ABA and CBA best-selling authors, while she and her team provide custom editorial and publishing services to independent authors around the world.
She has experience in a broad range of topics including natural health and wellness, spiritual and personal growth, Christian living, and children's nonfiction.
Jevon has a bachelor of arts degree in English with a minor in sociology from the University of Alabama.
Website: https://www.jevonbolden.com/
Facebook: https://www.facebook.com/jevonbolden.editor/
Twitter: https://twitter.com/jevonbolden
LinkedIn: https://www.linkedin.com/in/jevonbolden/