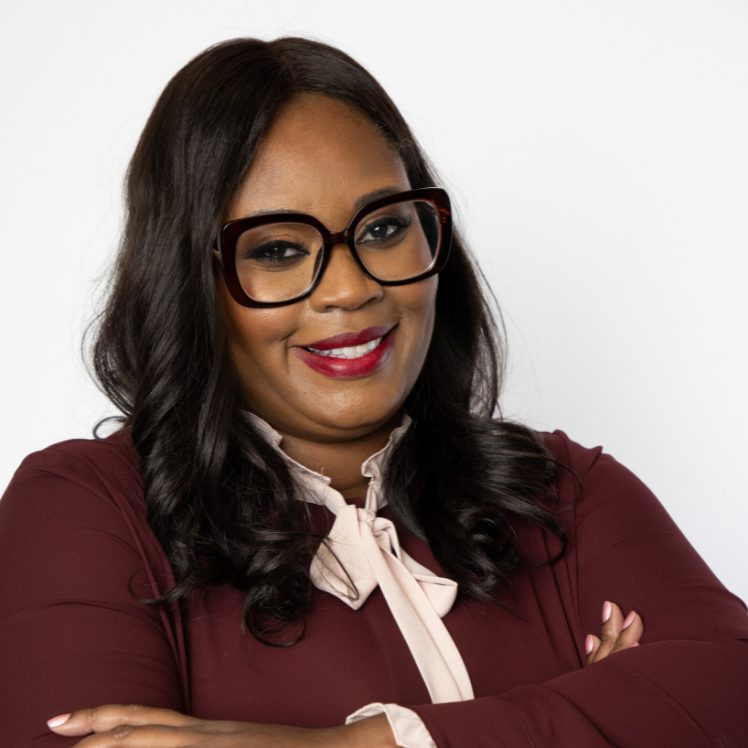 JoLanda Rogers is a published author, business owner, conference speaker, facilitator, mentor, wife, mother, and survivor whose journey has made an impact on those across the globe.
As the President of T.A.L.K. Consulting, LLC JoLanda and her team empower others to share their respective journeys through messages of healing, hope, and survival. T.A.L.K. offers three lanes of services publishing, counseling, and community outreach. Through one invitation to T.A.L.K., her experience and engagement in inner healing counseling spans over a decade, connecting with those in 15 states, 4 countries, and impacting 937 lives and counting.
T.A.L.K. means Tell your story. Accept your truth. Learn your identity. Know your strength. JoLanda is known for her advocacy for survivors of gender-based violence. An avid learner, she earned a Master of Education – Adult Education & Training, Master of Arts – Christian Ministry and Master of Science – Mental Health Counseling; her credentials as a Licensed Professional Counselor will be conferred in 2020. She currently practices inner healing counseling under the supervision of highly qualified, accomplished, and experienced caregivers in the field. She is a sought-after speaker for survivor advocacy symposiums, conferences, seminars.
Before founding T.A.L.K. Consulting, LLC, JoLanda held esteemed professional roles with a focus on empowering others and serving the community where she lived. During her time in California, she served as Project Manager for a newly developed Children's Psychological
Clinic, Family Specialist for families with children experiencing mental health crisis and Deputy Managing Director at N.A.T.H.A., focusing on employment reentry for a high-risk and underserved community. In Wisconsin, she has served as a Pre-Vocation Instructor for recipients of the state's Welfare to Work Program, Club Manager for Boys & Girls Clubs of Greater Milwaukee, and Director of Programming for Lead2Change a youth career-ready organization.
She and her husband Talva share the gift of parenting three daughters and one son; TaLanda, Ajaa, Kaedance, and Talva IV.
Website: https://talkconsulting.net/
Facebook: https://www.facebook.com/talkconsulting1
Twitter: @talkconsulting1