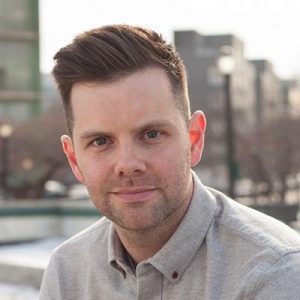 Jonathan Merritt is one of America's most trusted and popular writers on religion, culture, and politics. He is an award-winning contributor for The Atlantic, a contributing editor for The Week, and is author of several critically-acclaimed books including Learning to Speak God from Scratch: Why Sacred Words are Vanishing – and How We Can Revive Them.
 Jonathan has published more than 3500 articles in respected outlets such as The New York Times, USA Today, Buzzfeed, The Washington Post and Christianity Today. As a respected voice, he regularly contributes commentary to television, print, and radio news outlets and has been interviewed by ABC World News, CNN, MSNBC, Fox News, NPR, PBS, and CBS' "60 Minutes."
Jonathan is a sought after speaker at colleges, conferences, and churches on topics relating to spirituality, politics, and current events. Whether he is delivering an academic lecture or inspirational sermon, Jonathan's captivating communication style and powerful presence are well-suited for intimate gatherings of hundreds or arenas filled with thousands.
As a collaborator or ghostwriter, Jonathan has worked on more than 50 books, with several titles landing on the New York Times, USA Today, and Wall Street Journal bestsellers lists. Additionally, he trains hundreds of young writers through his Write Brilliant seminars and online course. He is often available for exclusive one-on-one coaching for a select number of aspiring and accomplished writers.
Jonathan holds a Master of Divinity from Southeastern Baptist Theological Seminary, a Master of Theology from Emory University's Candler School of Theology, and has done additional graduate work on ascetical theology at The General Theological Seminary of the Episcopal Church. He is the recipient of numerous awards and accolades including the Wilbur Award for excellence in journalism, the Religion News Association's columnist of the year award, and the Englewood Review of Books "Book of the Year" award.
Jonathan currently resides in New York City where he is an aspiring dog dad and college football fan.
Website: http://jonathanmerritt.com/
Facebook: https://www.facebook.com/pages/Jonathan-Merritt/204440016266997
Twitter: @

JonathanMerritt