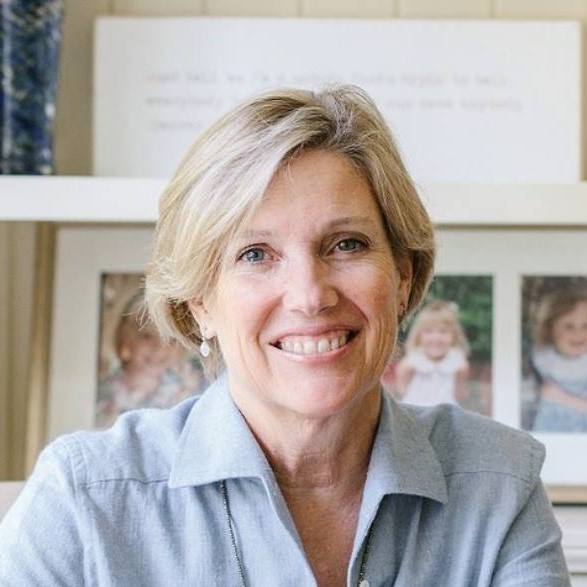 In 2007, mother of four, graphic designer and soup kitchen volunteer, Kathy Izard listened to a whisper that urged her to quit her job to help house the homeless. Along with building a home for one hundred, she found faith, forgiveness, and fulfillment in her own life.
She closed her design business to join the staff of the Urban Ministry Center as the first director of Homeless to Homes, developing Charlotte's only Housing First program for the chronically homeless. That startup program turned into a $10,000,000 capital campaign to build an apartment complex named, in part, for the man who inspired it, Moore Place. With the experience of building housing for people experiencing homelessness, she worked from 2013 until 2016 on another Charlotte project to build the first nonprofit mental health treatment center: HopeWay. It has now opened and serving clients in both residential and day treatment programs on an amazing 12-acre campus. Learn more here (HopeWay).
Her path over the last ten years with those two projects involved so much coincidence, serendipity, and God-incidence that she wrote it all down in The Hundred Story Home: a memoir of finding faith in ourselves and something bigger. Kathy wants to encourage you if you are restless for purpose to have courage to listen to what's calling you—whatever it is, big or small. And especially, no matter how crazy it feels!
Today, she lives in Charlotte with her husband and four amazing daughters, who encourage her to keep busy trying to change the world.
Website: https://www.kathyizard.com/
Facebook: https://www.facebook.com/kathyizardclt
Twitter: @kathyizardclt