From living a life of crime to writing children's books, do not think of Latif Torres-Robinson as a stereotypical criminal. He has a redemptive story.
Caught up in stupid teenage machismo, the 32-year old who is mixed Black and Hispanic has always regretted the short-lived minutes at age 17 that have cost him years of freedom. Rather than be angry or lazy in his situation, the born-again Catholic is rising above a stern sentence and continues to strive to be a better man and community member. Latif is currently incarcerated in Virginia.
"I want to prevent the youth from making the ignorant choices that I made when I was a wild little young'en. Decisions without proper guidance can stagnate one's life. I'm teaching them how to handle obstacles that they may face. God saved my life and has redirected my focus to help save a generation." –Latif Torres-Robinson
"Let me know when this hits the shelf. I want to get it for my son," a corrections officer told the author of his children's anti-gun manuscript, Young Choice: You Don't Need a Gun to Be Cool.
"You need to get this out there. This is a story all young girls need to read," another corrections officer urged Latif after reading a rough draft for the Young Choice series about a children's anti-domestic violence story.
Latif is looking for readers beyond those in his protected world. He is in need of a partner to help him bring this unique series with his unique perspective to the world.
Latif has a dream of a series of children's books for ages 6 to 10 called Young Choice. The first book is about a boy who is asked by an older gang member to hold a real gun. Other books in the series will include domestic violence, overcoming bullying, the choice of joining a gang, visiting your father in prison, and forgiveness.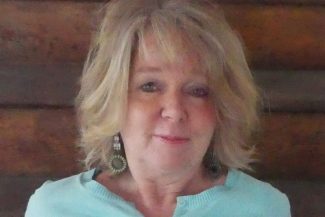 Instead of meeting Latif, you get to meet Rev. Brenda Seefeldt because Latif does not have access to internet or even a computer.
Brenda has been a youth pastor for nearly 40 years. She really loves teens! Brenda shares all of this experience as a speaker and writer at Bravester.com.
Through an amazing story and following God's big ask, Brenda and her husband raised four at-risk boys. Two of those boys ended up in prison anyway so prison has been a part of their lives for the past 20+ years. So has the joy of five grandchildren! This decision has always been worth it.
Brenda met Latif through one of her sons. He noticed Latif's drive and giftings and asked Brenda to help him. For the past year Brenda has been mentoring Latif and now we have this opportunity to introduce him to the publishing world.