by Brent Bill – Abingdon Press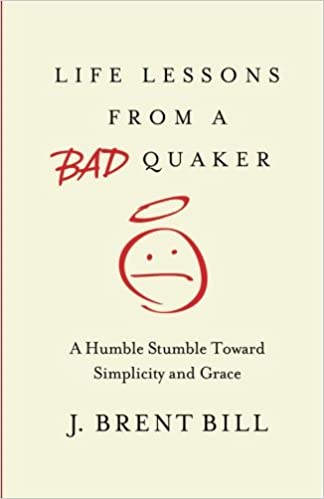 Learn more and purchase from:
On quick observation, the Quaker lifestyle boasts peace, solitude, and simplicity?qualities that are attractive to any believer of any denomination or religion. Yet living a life of faith is not as simple as it may look. In fact, it?s often characterized more by the stumbles than the grace.?When someone asks me what kind of Christian I am,? says Quaker author J. Brent Bill, ?I say I?m a bad one. I?ve got the belief part down pretty well, I think. It?s in the practice of my belief in everyday life where I often miss the mark.? In Life Lessons from a Bad Quaker, a self-professed non-expert on faith invites readers on a joyful exploration of the faith journey?perfection not required. With whimsy, humor, and wisdom, Bill shows readers how to put faith into practice to achieve a life that is soulfully still yet active, simple yet satisfying, peaceful yet strong.