by Sophfronia Scott – Mad Creek Books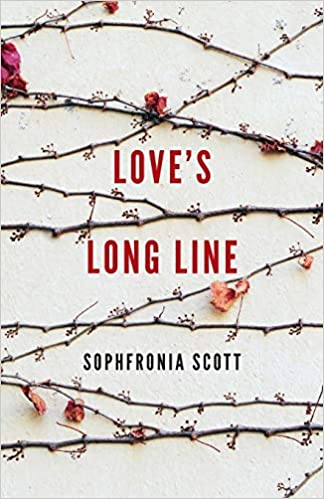 Purchase from:
Sophfronia Scott turns an unflinching eye on her life to deliver a poignant collection of essays ruminating on faith, motherhood, race, and the search for meaningful connection in an increasingly disconnected world.

In Love's Long Line, Scott contemplates what her son taught her about grief after the shootings at his school, Sandy Hook Elementary; how a walk with Lena Horne became a remembrance of love for Scott's illiterate and difficult steelworker father; the unexpected heartache of being a substitute school bus driver; and the satisfying fantasy of paying off a mortgage. Scott's road is also a spiritual journey ignited by an exploration of her first name, the wonder of her physical being, and coming to understand why her soul must dance like Saturday Night Fever's Tony Manero.

Inspired by Annie Dillard's observation in Holy the Firm that we all "reel out love's long line alone . . . like a live wire loosed in space to longing and grief everlasting," Scott's essays acknowledge the loneliness, longing, and grief exacted by a fearless engagement with the everyday world. But she shows that by holding the line, there is an abundance of joy and forgiveness and grace to be had as well.
"Sophfronia Scott's beautiful collection of essays is wise and ruminative, a pleasure to read. Whether she's writing of the deeply personal or the culture at large, she makes us care and gives us a good long look at what this loud and calamitous world would have us ignore: hope." —Bret Lott
"Sophfronia Scott has written a book of truth and grace. Clear-sighted in every way, Love's Long Line has much to teach us about family, about the challenges the world gives us, about the journeys we make toward forgiveness. This is a book for the mind and the soul." —Lee Martin, author of Pulitzer Prize finalist The Bright Forever