by Mark Schaefer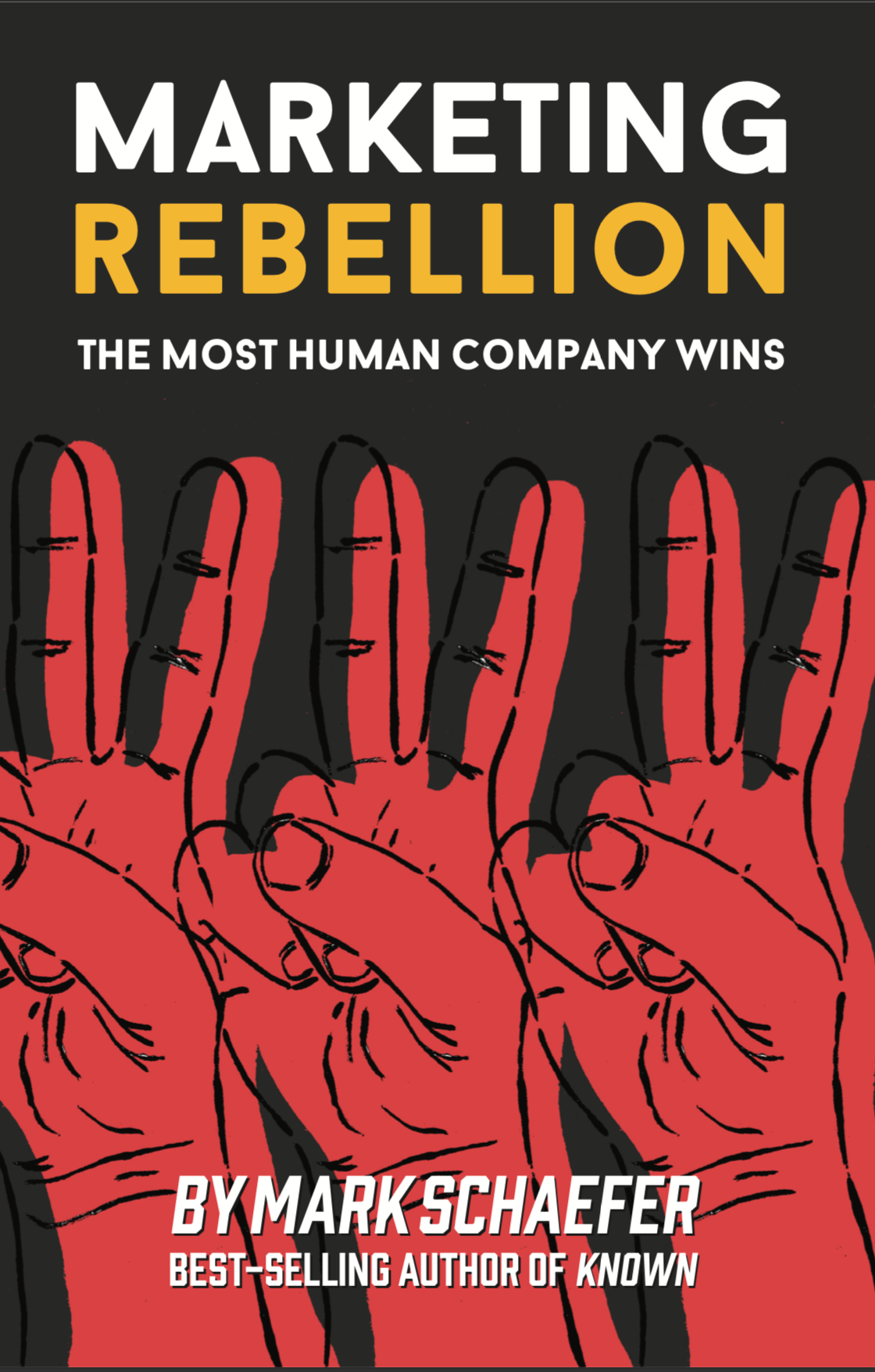 Purchase from:
Marketing reimagined for a world without loyalty
Technology has created new ways to help customers discover, share, and discuss their favorite products. In fact, most of our marketing is occurring without us. Today, the customers are the marketing department.
We can't buy our way into these conversations, We have to earn our way in with a new business approach that appeals to constant human truths.
The businesses of the past were built on advertising impressions. Today, they are built on human impressions that help customers believe, belong, and find meaning.
It's time for a rebellious new approach and Mark Schaefer is your guide with an entertaining new book that is instructive, inspiring, and filled with actionable ideas and insights.
Are you ready for the rebellion?