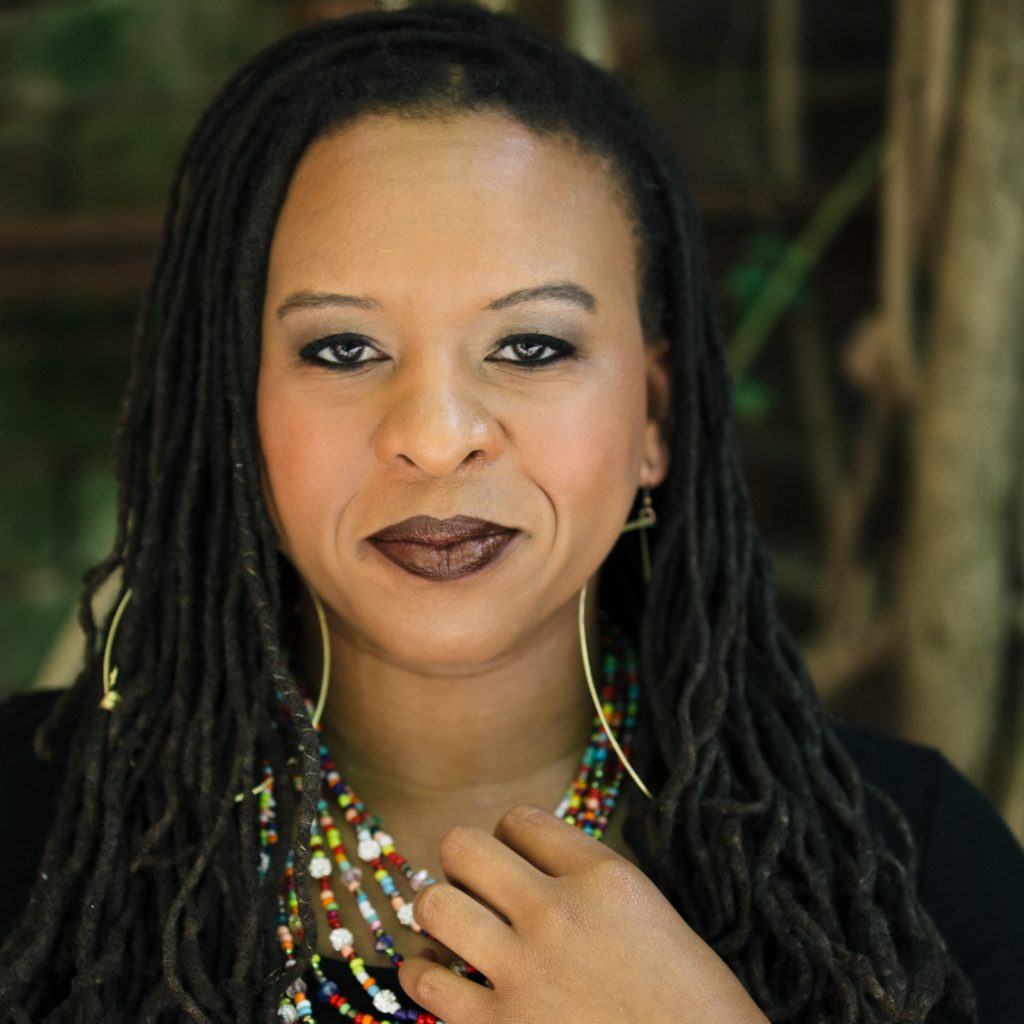 With over 20 years of nonprofit leadership experience, Micky ScottBey Jones (She/her/hers) is a Black, queer woman with an international and intersectional understanding of social change and fierce dedication to cultivating personal transformation and resilience in leaders. Her work is grounded in program development, training, and facilitation of healing and transformation circles through practical spirituality, resource and resilience skill development, intercultural dialogue and integrative storytelling. She is a highly sought after facilitator who has guided numerous groups across the U.S., South Africa, Israel-Palestine, and beyond.
Micky was trained in the spiritual, philosophical and practical strategies of nonviolence by Rev. James Lawson, noted advisor to Rev. Dr. Martin Luther King, Jr. She is also a certified Enneagram coach and teacher through the School of Conscious Living and is completing additional certification with The Narrative Enneagram. Micky received a Master of Arts in Intercultural Studies from the North American Institute for Indigenous Theological Studies (NAIITS) at Portland Seminary, where she concentrated in indigenous theologies, intercultural theory and praxis, and religion. Prior to graduate school, she studied human development at Middle Tennessee State University and dedicated over a decade to the health of babies and their families as a mother-baby professional, doula trainer, lactation educator and International Board Certified Lactation Consultant.
She is the author of "Keep the Fires Burning: Conquering Stress and Burnout as a Mother-Baby Professional" and contributing author of "Becoming Like Creoles: Living and Leading at the Intersections of Injustice, Culture and Religion" and "Keep Watch With Me: An Advent Reader for Peacemakers" and has contributed to the Oneing Journal through the Center for Action and Contemplation and the NAIITS Academic Journal. When it comes to the Enneagram, she's known for contributing to the controversial article, The Enneagram is Not Just for White People and the 2020 Los Angeles Times article about the current moment of enneagram popularity.
Micky's writing has been featured on many platforms including Christians For Social Action, The Porch Magazine, Sojourners, Our Bible App, and Red Letter Christians, and she's been a guest on many podcasts including CTZNWELL, The Liturgists, Lord Have Mercy and Love Period. She is currently a regular co-host on the podcast, Bruce Reyes-Chow and Friends. Above all, Micky enjoys working with organizations, communities, and individuals to nurture mutual flourishing, inclusive justice, deeper understanding, and radical belonging. You can contact Micky at mickyscottbeyjones.com.