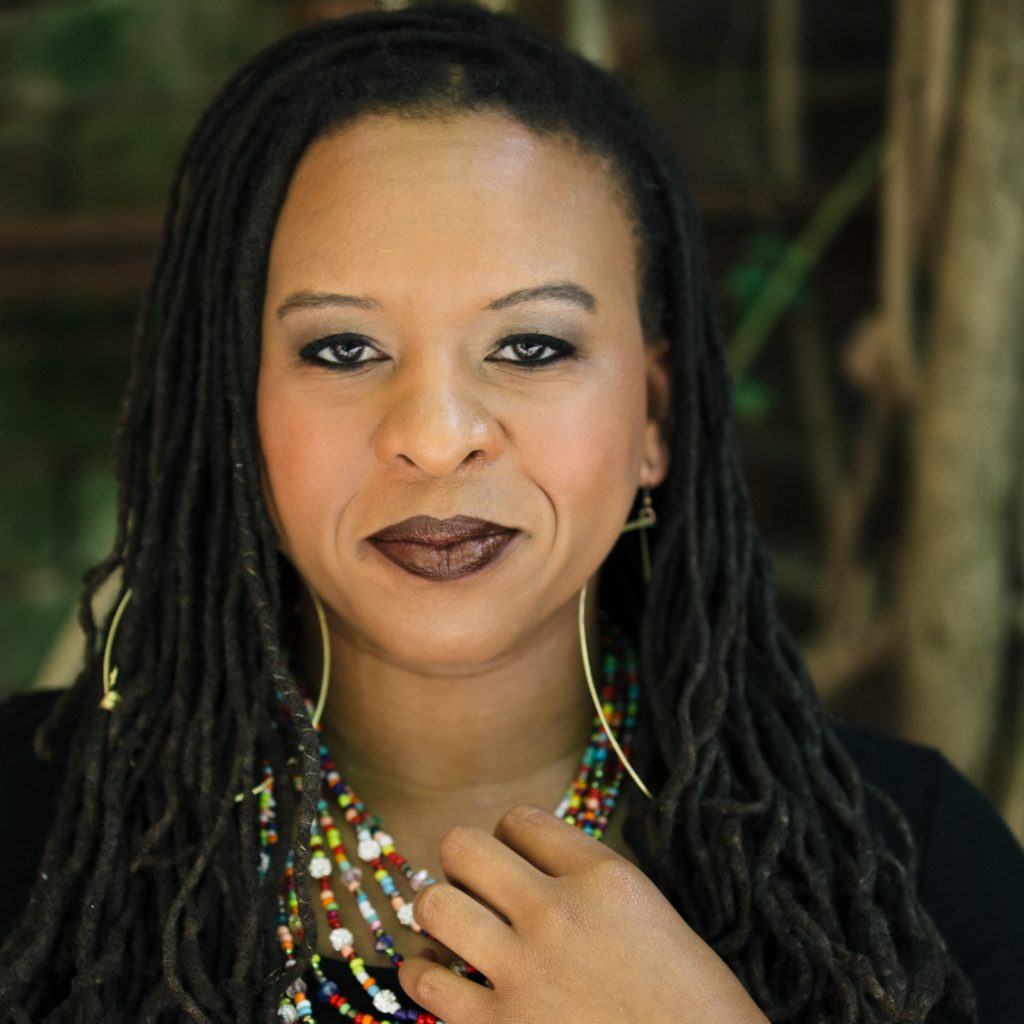 Micky ScottBey Jones – the Justice Doula – accompanies people as they birth more love, justice and shalom into our world. As a womanist, faith rooted, contemplative activist, healer, movement chaplain and nonviolence practitioner, Micky supports students, clergy, activists and everyday leaders in a variety of roles – speaker, writer, facilitator, pilgrimage guide, consultant and teacher. She is the Director of Resilience and Healing Initiatives with the Faith Matters Network and is a core team member with The People's Supper who has gathered more than 10,000 people around tables since the 2016 U.S. election for bridging and healing conversations. A lifelong learner, Micky has a B.S. in Consumer and Family Sciences, a M.A. in Intercultural Studies from NAIITS/Portland Seminary and is currently pursuing advanced studies in the Enneagram. A believer in the power of stories and empathy, she is also a facilitator and Master Practitioner Candidate with Narrative 4. She is the author of Keep the Fires Burning: Conquering Stress and Burnout as a Mother Baby Professional (Hale Publishing, 2011). You can enjoy her recent writing in two multi-authored books – Becoming Like Creoles: Living and Leading at the Intersections of Injustice, Culture and Religion and Keep Watch With Me: An Advent Reader for Peacemakers releasing in 2019 and articles all over the internet.
Named one of the Black Christian leaders changing the world in Huffington Post, Micky travels the world exploring peacemaking and justice movements in different contexts, spreading revolutionary love, storytelling, engaging in authentic conversations, co-creating transformative experiences – and most importantly – she never passes up a dance floor.
She has been a contributor at Evangelicals For Social Action, The Porch Magazine, Sojourners, and Red Letter Christians. You can interact with her work and collaborations at Faithmattersnetwork.org and Mickyscottbeyjones.com and catch her social media on Facebook: facebook.com/MSJSpeaks/ and Twitter: @iammickyjones.