By Caryn Rivadeneira – Beaming Books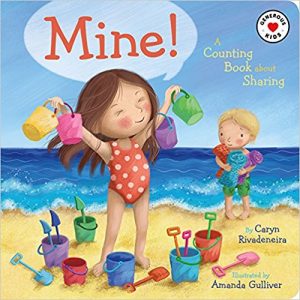 Purchase from:
A group of children counts up the things that belong to them. Mine, mine, mine! But then–surprise!–they share with each other to make one big party for themselves and their friends! Especially designed for children 0-3, Mine! is a counting board book that teaches the concepts of yours and mine, while also reminding kids that we all have more fun when we share together.
Generous Kids books teach age-appropriate concepts about money, possessions, generosity, and contentment.