by Patricia Raybon – Penguin Books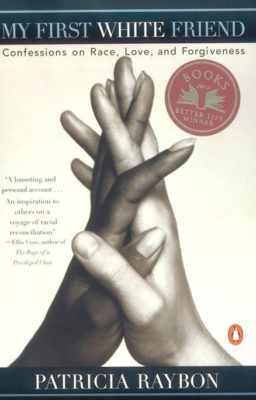 Learn more and purchase from:
WINNER OF THE CHRISTOPHER AWARD
God help me. I stopped hating white people on purpose about a year ago. With this brave confession opening her book's Prologue, award-winning African American author Patricia Raybon invites readers to join her courageous personal journey to stop hating others by first learning to love God and also herself.Winner of the Christopher Award and a Books for a Better Life Award."A powerful tale of hard-win racial healing." — Weekend Edition, National Public Radio"An unusual account of conscious change." — Kirkus Reviews."Glorious…Raybon can tell a story to be sure." — Publishers Weekly.
From Publishers Weekly
Reared in suburban Denver, a black woman of middle age, an associate professor of journalism at the University of Colorado, Raybon decided to challenge her demons and "trace [her] journey from rage to racial reasoning." This diaristic mix of anecdote and meditation shows her embracing complexity, trying to treat people as individuals while recognizing how race still matters. She writes of her father, an auditor, born poor in Mississippi, who willed himself to be a success in the white world but could never relax. She explores the specter of interracial sex, laden with taboo, and suggests that love would mean a healing, quotidian remedy. She has learned from Gandhi and King, flawed men who found inner peace in larger struggle. Marrying a light-skinned black man had forced Raybon to confront her own color prejudice, while her classroom experience has prompted students and professor alike to challenge their stereotypical attitudes. Raybon's terrain here is not all new, but her confessional has the intimate voice of hard-won honesty.