by Brandan Robertson – Augsburg Books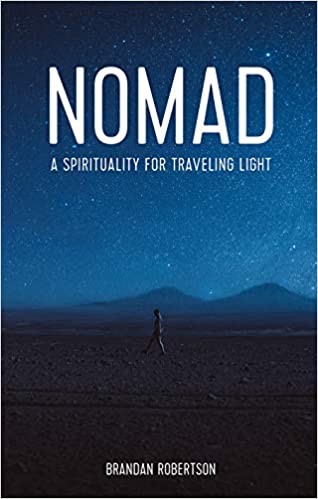 Purchase from :
"The deeper I grow in my own faith as a Christian, the greater my desire to explore. My faith whets my appetite for discovering what God is doing in and through the world each and every day. This book is a chronicle of some of the most important lessons I have learned on my spiritual journey thus far. I write to encourage my fellow nomads who, like me, so often feel alone in their wanderings yet are a part of a much larger caravan of fellow wanderers seeking to discover for ourselves the meaning and mysteries of life."
Part-autobiography, part-Christian spirituality, Nomad offers penetrating insight into the minds of the new generations of progressive Christian followers of Jesus in the global Church. Robertson explores themes such as the importance of doubt, the power of being rooted in tradition, and the importance of humility as seekers stand before the expansive creativity of God.
'Brandan Robertson's Nomad is one man's compelling account of moving beyond the boundaries of rigid religion, into an expansive true spirituality. Robertson's story is not just his own, but the story of a growing caravan of nomads who are discovering the beauty and complexity of faith and life in fresh ways. This book is a trustworthy companion for anyone who is seeking to discover a new way of being in the world.' – Richard Rohr, O.F.M, Founder of The Center For Action and Contemplation


'The thing about Brandan is he's really intelligent and he has a huge heart but he's also fearless, and it's that alchemy that makes him such a compelling voice for the new thing that Jesus is up to in the world.' – Rob Bell, New York Times Bestselling Author of "Love Wins"


'Brandan Robertson is a courageous young man. He has dared to climb fences and explore new territory outside the back yard of his religious background. He has discovered the gift of asking questions, and the joy that comes from seeking understanding with other seekers. In addition, he is a graceful and insightful writer, as Nomad makes clear. I hope this is the first of many!'- Brian D. McLaren, Author of "A New Kind of Christianity"