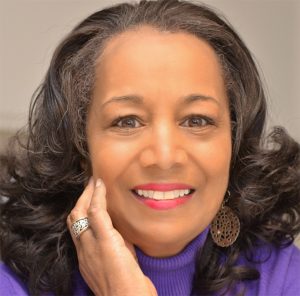 Course Title: "Race, Grace & Forgiveness: Writing Our Way to Racial Healing"
Course Description: A candid exploration on how writers of every background can help heal racial wounds by writing truthfully about our personal racial journeys. But what's required? How does one start? What narrative and spiritual elements make a "racial" story work for both writer and reader? Raybon, whose award-winning writing includes her memoir "My First White Friend"–a winner of a Christopher Award and a Books for a Better Life Award–shares personal and practical wisdom for courageous, reflective writers willing to take on the urgent conundrum of race.
Patricia Raybon is the award-winning author of several books including My First White Friend, her racial forgiveness memoir which won the prestigious Christopher Award and a Books for a Better Life Award, Undivided: A Muslim Daughter, Her Christian Mother, Their Path to Peace. A "vulnerable conversation" with her youngest daughter Alana Raybon, the book explores their mother-daughter struggle to make interfaith peace. and I Told the Mountain to Move, her prayer memoir which was a Book of the Year Finalist in Christianity Today Magazine's annual book awards.
Her personal essays on family and faith have been published in The New York Times Magazine, Newsweek, USA Today, USA Weekend, Country Living Magazine, Chicago Tribune, The Denver Post, Guideposts, In Touch Magazine (In Touch Ministries), Christianity Today, Today's Christian Woman, popular blogs including the Washington Post's Acts of Faith and Her.Meneutics, and aired on National Public Radio.
Patricia's articles and essays include several first-place winners for feature writing and news reporting from the Society of Professional Journalists (Sigma Delta Chi), National Press Women, Colorado Press Women, Colorado Association of Black Journalists and the National Mental Health Association.
Website: http://www.patriciaraybon.com/
Facebook: https://www.facebook.com/PatriciaRaybonAuthor/
Twitter: @PatriciaRaybon