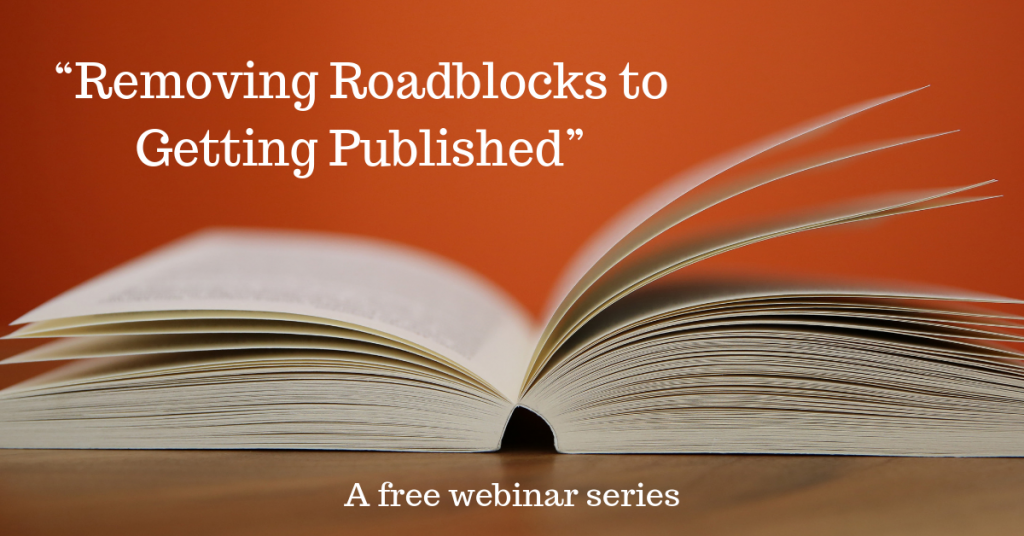 What are the most common roadblocks authors encounter when trying to get published? How do you overcome those roadblocks? Learn from our expert partners through this free webinar series – recordings of all the webinars are available below.
"Inside and Out: Taking Your Text from Manuscript to Book" – by Rev. Adam Thomas

What is the graphic design process that takes your completed manuscript to the final form of your independently published book? If you are intimidated by the design of your book's cover and interior, join author and designer Adam Thomas for a discussion exploring these questions.
View the video recording here
Download the presentation here

"The 3 Big Roadblocks to Getting a Publisher to Say 'Yes' (And 1 Bonus Roadblock!): Writing an Excellent Book Proposal" – by Margot Starbuck
"Removing the Roadblock by Writing a Winning Book Proposal" – by Sharon Elliott

A publisher will ask, "What is your book about? Who is your intended market? What will the reader gain by reading your book?" These and other pertinent questions must be adequately answered before you get a publishing contract. Listen in as 28-year industry veteran Dr. Sharon Elliott explains how to answer all the questions about your book in a winning proposal that will grab the publishers' attention and get your book idea into the pub board meeting!
View the video recording here

"Preparing Your Novel Summaries for Agents and Editors" – by Erin Healy

This webinar focuses on how to write story summaries (an essential tool for pitching novels to a publisher), focused on summaries for queries and proposals to agents and editors.
View the video recording here

"Developing a Small Business Mindset: Clear Roadblocks such as Procrastination, Perfectionism, and Disorganization in Your Writing Career" – by Jennifer Grant

Jennifer will share best practices for managing a freelance writing career, gleaned from her own decades' long career as a columnist, editor, and author. Attendees will leave with new, practical ideas on how best to organize their work schedules, craft a mission statement for their small businesses, and clarify and market the "services" their small businesses offer.
View the video recording here

"The Focused Writer Or 'What's It All About?'" – by Lisa Crayton
"Self Publishing Made Simple" – by Paraclete MultiMedia

This webinar will focus on helping authors find the right self publishing option for your book, your message and your budget.
View the video recording here
And bonus webinars! In addition to the 8 webinars described above, we have also included several additional webinars with some of our favorite authors. These are not presentations about removing roadblocks like the webinars described above; these are simply discussions, and they do address removing roadblocks. I think you will find them quite informative!
All webinars are approximately 30-45 minutes in length.