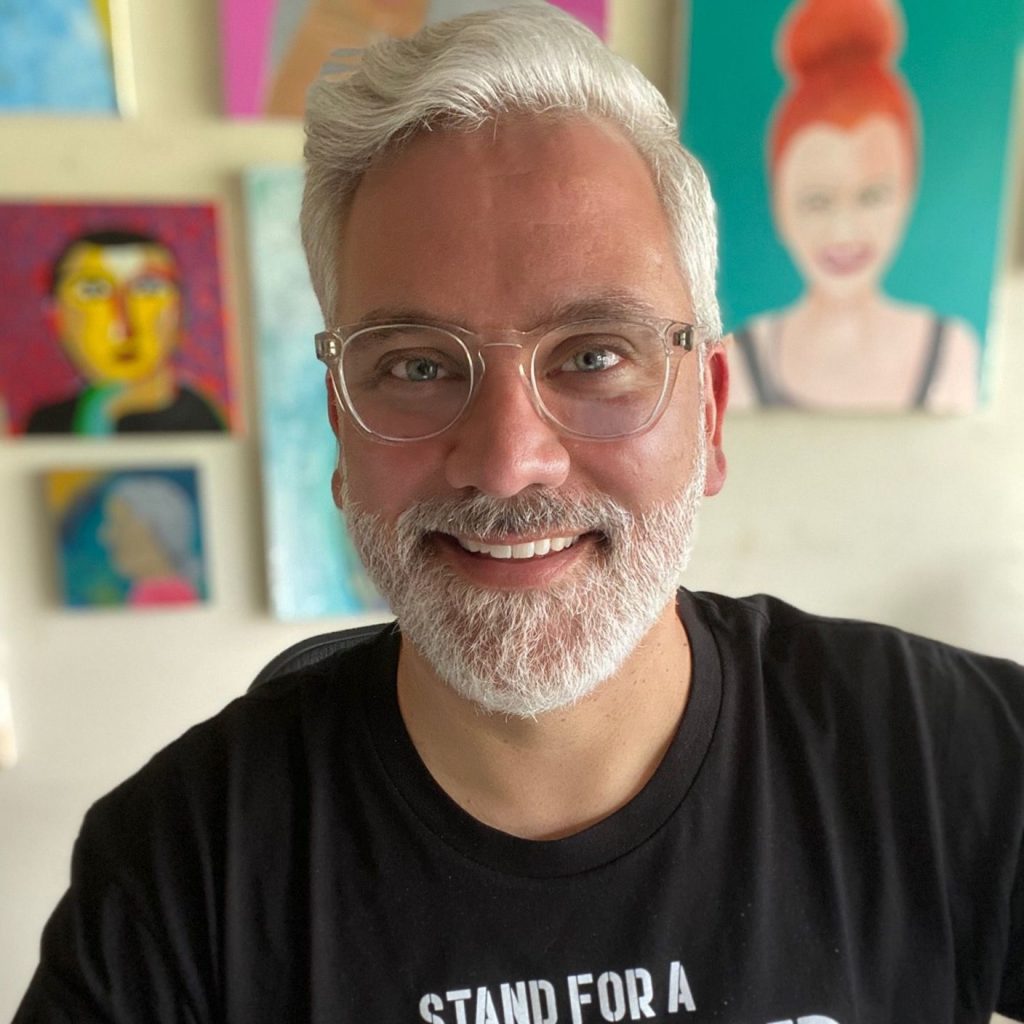 Roger Hutchison is the author and illustrator of The Painting Table – A Journal of Loss and Joy (2013), Under the Fig Tree – Visual Prayers and Poems for Lent (2015), My Favorite Color is Blue. Sometimes – A Journey Through Loss with Art and Color (2017), Jesus: God Among Us (2018), The Very Best Day: The Way of Love for Children (2020), El Mejor Día: El Camino del Amor para Niños(2021), and Faces: A Love Story (2021).
Roger is a member of the National Association of Grieving Children and Society of Children's Book Writers and Illustrators and serves as the Council Chair for Forma – The Network for Christian Formation.
Following the shootings at Sandy Hook Elementary School in Newtown, CT, Roger had the privilege of painting with children who witnessed this tragic event. The experience profoundly affected him and convinced him to serve those who grieve with his writing and art.
Roger is the Director of Christian Formation and Parish Life at Palmer Memorial Episcopal Church in Houston, Texas.
He lives with his wife, daughter, and cockapoo just outside of Houston.
Website: www.rogerhutchisonbooks.com