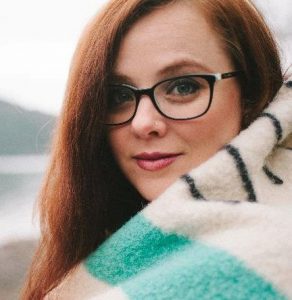 Sarah Bessey is the author of Jesus Feminist: An Invitation to Revisit the Bible's View of Women, My Practices of Mothering, and her latest book Out of Sorts: Making Peace with Evolving Faith. She is an award-winning blogger at www.sarahbessey.com. Her work has also appeared in Huffington Post, The High Calling, Conversations Journal, ChurchLeaders.com, Her.meneutics – Christianity Today's Blog for Women, Converge Magazine, SheLoves Magazine, Relevant Magazine, Today's Christian Woman, and a handful of other places.
Sarah serves on the board of directors for Help One Now, a catalytic tribe committed to empowering and resourcing high-capacity local leaders who care for orphans and vulnerable children in order to transform communities and break the cycle of extreme poverty.
Sarah lives in Abbotsford, British Columbia, Canada with her husband and their four tinies.
Website: www.sarahbessey.com
Facebook: https://www.facebook.com/sarah.styles.bessey
Twitter: @sarahbessey