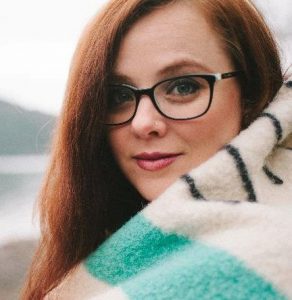 Sarah Bessey is an author, award-winning blogger and speaker. Her first book Jesus Feminist: An Invitation To Revisit The Bible's View Of Women (Howard Books, 2013) is a critically acclaimed work that is written with poetic rhythm, a prophetic voice and a deeply biblical foundation.
If you were to ask Sarah who she is, she would probably say, "I am one of those happy-clappy Jesus followers with stars in her eyes. I'm an uneasy pacifist, a Kingdom of God focused woman, postmodern, liberal to the conservative and conservative to the liberal in matters of both religion and politics, a social justice wanna-be trying to do some good, and a nondenominational charismatic recovering know-it-all slowly falling back in love with the Church."
And the truth is, in addition to her self-evaluation, Sarah Bessey is a strong, intelligent, articulate woman. She speaks with authority and stands before an audience poised, confident and vulnerable as she talks about the intersections of a spirit-filled life: About her own faith and spirituality, about what love looks like for us, about being a mother, women's issues, social justice, and her own struggling journey. In her new book, Out of Sorts: Letting Go of Perfection and Discovering More Joy, (due out in November 2015), Sarah candidly shares her wrestlings with core issues—such as who Jesus is, what place the Church has in our lives, how to disagree yet remain within a community, and how to love the Bible for what it is rather than what we want it to be while teaching how to walk courageously through our own tough questions.
In addition to writing books and her blog, Sarah is also an editor for A Deeper Story and a monthly contributor at SheLoves Magazine. Her work has also appeared in Conversations Journal, ChurchLeaders.com, Her.meneutics (Christianity today's Blog for Women), Converge Magazine, Relevant Magazine, Today's Christian Woman and a handful of other places.
When she is not traveling around North America speaking, you can find her at home in Abbotsford, British Columbia with her husband Brian, and four children.
Website: www.sarahbessey.com
Facebook: https://www.facebook.com/sarah.styles.bessey
Twitter: @sarahbessey