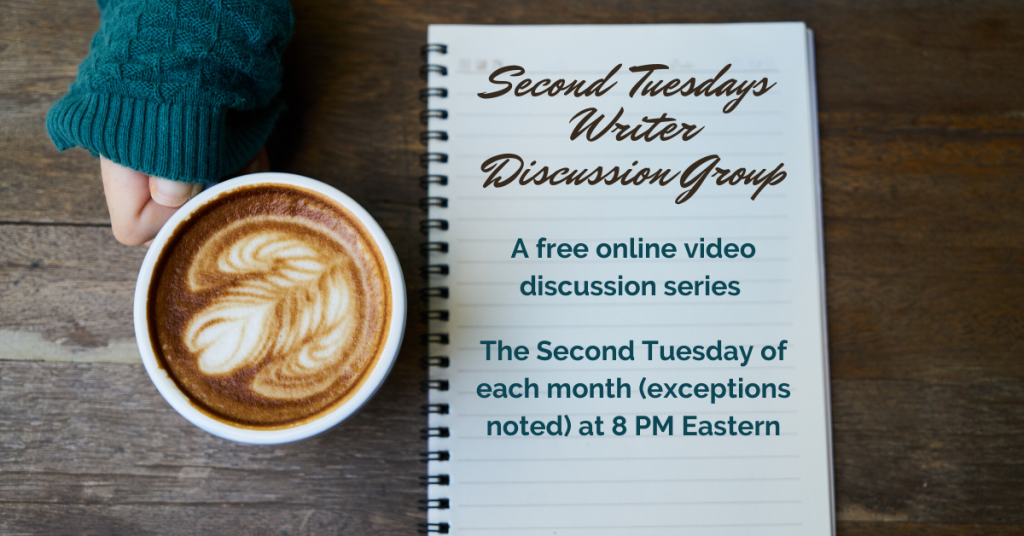 Welcome to Second Tuesdays! This free online video discussion series features several authors who have a heart for helping other authors! Each month we have an open, informal discussion on a different topic. Everyone is welcome to ask questions!
When: every Second Tuesday of the month at 8 PM Eastern; upcoming discussions: Feb 9, Mar 9, Apr 13
Where: On Zoom, of course!  Here is the link to participate in any of the live sessions: https://zoom.us/j/900708245
What: The topic of our discussion is different each month, with a different set of author participants. If there is a particular topic you would like us to discuss, please let us know here. February's guest author is Diana Butler Bass!
If you would like to receive email reminders in advance of each group meeting, please let us know here.
Each session will be recorded and available on this page for later enjoyment. Past discussions can be found at the links below:
A few links from the August discussion:
https://businessesgrow.com/2020/07/30/personal-brand-3/ https://businessesgrow.com/2020/07/16/pandemic-survival/ https://businessesgrow.com/2020/06/18/personal-productivity/ https://businessesgrow.com/2020/07/13/creating-insights/ https://businessesgrow.com/2020/06/25/consumer-behavior/https://trello.com/en-US
https://www.focusmate.com/