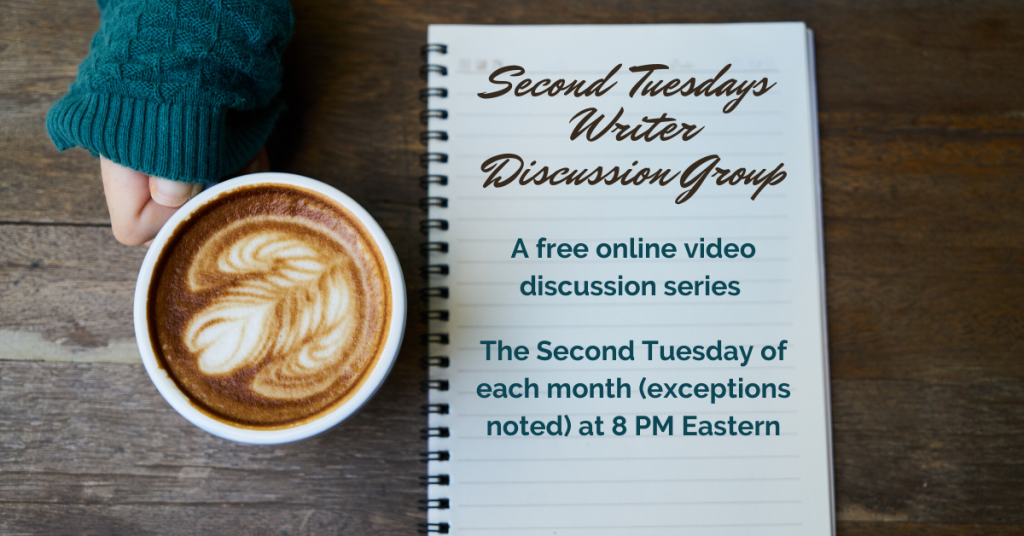 Welcome to Second Tuesdays! This free online discussion series features authors who have a heart for helping other authors! Each month we have an open, informal discussion on a different topic. Everyone is welcome to participate!
When: usually on the Second Tuesday of the month at 8 PM Eastern; upcoming discussions: February 7 (first Tuesday), March 14, April 11
Where: On Zoom, of course!  Here is the link to participate in the upcoming live sessions: https://us02web.zoom.us/j/87311657288
What: The topic of our discussion is different each month. Our speaker on February 7 will be the Rev. Dr. Kyle Norman. He will lead a discussion on, "Four tips for Maximizing Freelance Opportunities." You can learn more about Kyle's work here. 
On March 14, we will be joined by author Molly Baskette; you can learn about Molly here.
If you would like to receive email reminders in advance of each group meeting, please let us know here.
Each session will be recorded and available on this page for later enjoyment. Past discussions can be found at the links below: