by Michael W. Waters – Chalice Press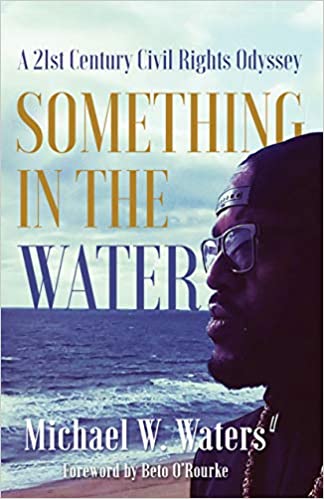 Learn more and purchase from:
"A wake-up call to Americans in general and the church in particular."–Publishers Weekly

"Required reading for every American."–Kerry Connelly, author, Good White Racist: Confronting your Role in Racial Justice
Pastor, award-winning author, and rising civil rights leader Michael W. Waters (Stakes Is High, For Beautiful Black Boys Who Believe in a Better World) ruminates on the sacred places and spaces he visited as part of a cross-country trek in 2019-2020 through America's racial history.

From reflections on the river's edge where Emmett Till's body was recovered and the Lorraine Motel where Martin Luther King Jr. was assassinated and to more recent sites of racial violence like the Charleston church massacre and El Paso mass shooting, to the halls of government for Waters' prayer before the U.S. House of Representatives and his convicting speech before the Dallas City Council to remove Confederate statues, Waters connects our racist past with the current sociological and political climate, offering challenges and hope.

From poems and prayers to sermons and eulogies, from rally cries to commentaries, Something in the Water illuminates not just our present struggles, but also the hope and belief in a better day to come. Ultimately, Waters challenges us to consider our role, collectively and individually, in the troubled waters of racism, and what we are willing to do to create something better.
Waters, an African American pastor and civil rights activist, delivers a blistering critique of white supremacy and racial injustice in this trenchant collection of sermons, poems, and commentaries. This concise, incisive work should be a wake-up call to Americans in general and the church in particular. –Publishers Weekly
Michael Waters reminds us that America's original sin of racism is insidious and ever-present, and must be boldly confronted and thoroughly dismantled if we are ever to move forward as a true multi-racial democracy. This is a compelling and transforming book that is coming out at exactly the right time, and I would especially urge all Christians to read it–and be inspired to both speak and act. –Jim Wallis, founder of Sojourners and New York Times bestselling author of Christ in Crisis
The voice of Michael Waters booms from the pages of this book like a thunder-call for justice. The perfect combination of historical journal, personal essay, and poetry, this book should be required reading for every American. –Kerry Connelly, author, Good* White Racist: Confronting your Role in Racial Justice