by Ursula K. Le Guin – Mariner Books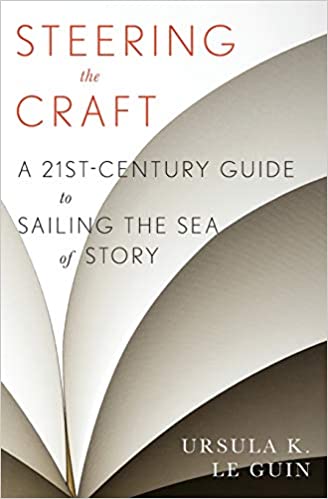 Learn more and purchase from:
A revised and updated guide to the essentials of a writer's craft, presented by a brilliant practitioner of the art
Completely revised and rewritten to address the challenges and opportunities of the modern era, this handbook is a short, deceptively simple guide to the craft of writing. Le Guin lays out ten chapters that address the most fundamental components of narrative, from the sound of language to sentence construction to point of view. Each chapter combines illustrative examples from the global canon with Le Guin's own witty commentary and an exercise that the writer can do solo or in a group. She also offers a comprehensive guide to working in writing groups, both actual and online.
Masterly and concise, Steering the Craft deserves a place on every writer's shelf.
"There is no better spirit in all of American letters than that of Ursula Le Guin." — Slate

"Le Guin is a writer of enormous intelligence and wit, a master storyteller with the humor and force of a Twain. She creates stories for everyone from New Yorker literati to the hardest audience, children. She remakes every genre she uses." — Boston Globe
"A must-read for intermediate and advanced writers of fiction and memoir." —Library Journal, STARRED
"A succinct, clear, and encouraging companion for aspiring writers." —Kirkus Reviews
"It would be churlish to deny the benefits of this thoughtful, concise volume…In essence, Le Guin reveals the art of craft and the craft of art…this book is a star by which to set one's course." —Publishers Weekly, STARRED