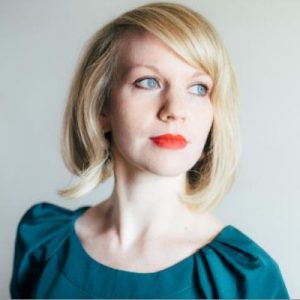 Course Title: "Telling It Slant: How to Craft an Angle that Will Catch an Editor's Eye" 
Course Description: In our content-saturated culture, how do you make your writing stand out? Stephanie Smith has had thousands of pitches cross her desk as acquisitions editor at Zondervan and former magazine editor at RELEVANT. And she has found the secret to standing out is this: if content is king, the angle is queen. The angle is the signature of great writing, providing a fresh frame for timeless truth beyond overdone, underdeveloped, dime-a-dozen concepts. Moving beyond the mechanics of creating a book proposal, this workshop will focus on the heart of the proposal itself. Learn how to discover and craft your angle, how to structure your content around this unique slant, and practical tips for pitching to agents and editors.
Stephanie Smith is committed to partnering with authors to bring fresh, forward-thinking ideas to life to serve the church today. Previously an editor at RELEVANT magazine and the Barna Group, Stephanie now serves as acquisitions editor at Zondervan in Grand Rapids, MI, where she lives with her husband. She is also pursuing her masters in theology at Western Theological Seminary, and has written for RELEVANT, Her.meneutics, Q Ideas, The High Calling, and more—often about the Incarnation and embodied faith.  Find her on Twitter at @heystephsmith and join her monthly email newsletter for writers at www.slantletter.com. 
Website: http://www.slantletter.com/
Twitter: @heystephsmith
LinkedIn: https://www.linkedin.com/in/stephanie-s-smith-a2746630