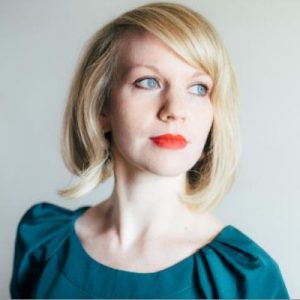 Stephanie Duncan Smith is a senior editor at Baker Books, where she takes great joy in coaching and championing authors to bring the best out of their message. She's worked in book and digital media publishing for over a decade, developing bestselling and award-winning writers, and personally pens SLANT LETTER, an email newsletter for writers looking to deepen their craft and tend to the soul of their work.
She is concurrently working through her masters from Western Theology Seminary, where she was awarded the Frederick Buechner Excellence in Writing award. In all her work, she believes writing can be a profound practice of spiritual formation, and that the editorial process, at its best, is a pastoral process.
Stephanie lives with her husband, Zach, and their daughter on the east coast.
Find her on Twitter at @heystephsmith and join her monthly email newsletter for writers at www.slantletter.com. 
Website: http://www.slantletter.com/
Twitter: @heystephsmith
LinkedIn: https://www.linkedin.com/in/stephanie-s-smith-a2746630