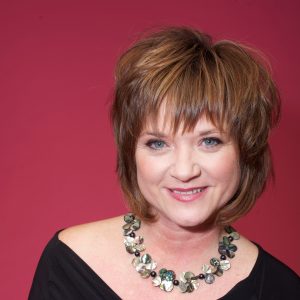 Tawny Johnson began her association with the Christian retail and publishing industry back in 1979. Her years of experience in bookstore retailing give her the unique ability to recognize relevance and marketability.  She was a store manager, regional manager, buyer, and marketing director for a chain of 10 successful Christian bookstores before being hired by Multnomah Press. Her diverse experience in publishing includes advertising and marketing coordinator, international book rights manager and executive assistant to the publisher, as well as, leading the advertising department for a children's media start up.
Tawny currently is a Senior Literary Agent for D. C. Jacobson and Associates and also serves as a book proposal consultant for both AuthorTalk™ and the Evangelical Christian Publishers Association. Tawny has represented many first time break-out authors, including Asheritah Ciuciu, bestselling author of Unwrapping the Names of Jesus.
"All my past experience in the industry, coupled with my passion for exceptional writing, depth of content and theological integrity, has led me to a career as a literary agent.  It truly is a privilege to work alongside authors, to encourage their work, and to transfer their vision to those who are equally dedicated to furthering the impact of their words."
Tawny holds a bachelor's degree in Bible and Theology with a minor in English Literature from Multnomah University and a Master's degree in Theological Studies with an emphasis on Historical Theology and the History of the Church from Multnomah Biblical Seminary. She resides in Portland, Oregon, and at any given moment, you'll find her counting the days until September, when she and her husband of over 30 years return to their "happy place" — Nantucket Island.
Websites: 
http://www.dcjacobson.com/
www.authortalk.com