by Arielle Eckstut and David Henry Sterry – Workman Publishing Company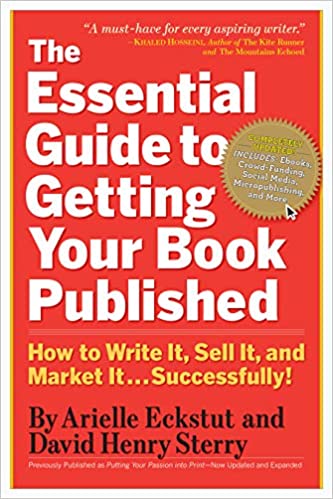 Purchase from:
The best, most comprehensive guide for writers is now revised and updated, with new sections on ebooks, self-publishing, crowd-funding through Kickstarter, blogging, increasing visibility via online marketing, micropublishing, the power of social media and author websites, and more—making The Essential Guide to Getting Your Book Published more vital than ever for anyone who wants to mine that great idea and turn it into a successfully published book.
Written by experts with twenty-five books between them as well as many years' experience as a literary agent (Eckstut) and a book doctor (Sterry), this nuts-and-bolts guide demystifies every step of the publishing process: how to come up with a blockbuster title, create a selling proposal, find the right agent, understand a book contract, and develop marketing and publicity savvy. Includes interviews with hundreds of publishing insiders and authors, including Seth Godin, Neil Gaiman, Amy Bloom, Margaret Atwood, Leonard Lopate, plus agents, editors, and booksellers; sidebars featuring real-life publishing success stories; sample proposals, query letters, and an entirely updated resources and publishers directory.