by Marlena Graves – IVP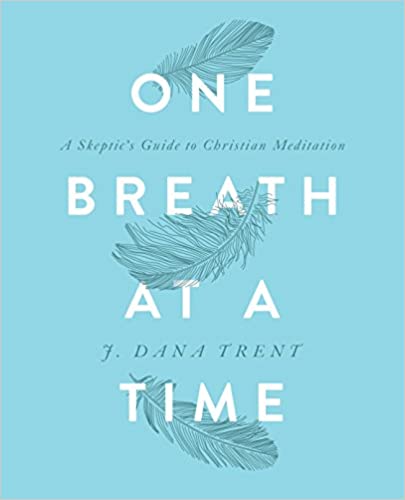 Learn more and purchase from:
2021 Christianity Today Award of Merit (Tie) – Spiritual Formation
"Now, with God's help, I shall become myself." These words from Danish philosopher Søren Kierkegaard resonate deeply with Marlena Graves, a Puerto Rican writer, professor, and activist. In these pages she describes the process of emptying herself that allows her to move upward toward God and become the true self that God calls her to. Drawing on the rich traditions of Eastern and Western Christian saints, she shares stories and insights that have enlivened her transformation. For Marlena, formation and justice always intertwine on the path to a balanced life of both action and contemplation. If you long for more of God, this book offers a time-honored path to deeper life.
"It is a rare and sacred gift for a writer to serve her raw heart―tender and salted with tears―to nourish the world. The Way Up Is Down is a profound act of Christlike service. Honest, poignant, and lyrical, this is a book that shows what it tells. It's unforgettable, incisive, and deeply needed. Thank you, Marlena, for sharing your precious gift―your story, your yearning for a better way. I am inspired." (Paul J. Pastor, author of The Face of the Deep, The Listening Day, and Palau: A Life on Fire)
"When conversations about discipleship or living into the kingdom of God seem heady and out of reach, I turn to writers like Marlena whose feet are firmly on the ground. She gives us a path to walk and practices to embody our big hopes and dreams about the upside-down ways of Jesus. If you've ever wondered how the last will be first (and what that even means for someone with privilege), Marlena is a faithful companion and guide to you. She is bold and pastoral―a rare combination―and best of all, she is the real deal. She has never lost sight of the people for whom this gospel is such good news, and in her words there is an invitation for all of us." (Sarah Bessey, author of Miracles and Other Reasonable Things and Jesus Feminist)
"In an age marked by the idols of power, wealth, and prestige―in the church no less than in the culture―comes a quiet voice to remind us that God gives grace to the humble, and the meek will inherit the earth. Marlena Graves doesn't just write about these biblical truths―she lives them. The Way Up Is Down will reset your moral compass, clear your vision of the cultural dust, and direct you back to the only one who can make your paths straight." (Karen Swallow Prior, author of On Reading Well and Fierce Convictions)
"In a world clamoring for spotlight, status, and success, Marlena helpfully calls us back to the ancient wisdom of the church: that true life is found in dying and true significance in giving yourself away. Jesus is our trailblazer as we embark on this path of the kingdom, whose own way up to exaltation was found through laying down his life for us, and he beckons us to now follow in his stead." (Joshua Ryan Butler, pastor of Redemption Church, Tempe, author of The Skeletons in God's Closet)
"Marlena writes with passionate urgency, nuance, and spiritual substance. She offers a much-needed word for a culture that prizes identity in what we achieve and make of ourselves. I found myself truly enriched by her powerful vision of relinquishment for the truly significant and flourishing life offered by Christ." (Rich Villodas, lead pastor, New Life Fellowship, New York City)
"In The Way Up Is Down, Marlena reminds us that we serve the world well when we are emptied out. Through powerful stories and thoughtful prompts, she asks us to consider what it means to follow a Jesus who often does what we least expect―who serves and loves in a way that turns everything upside down. I'm grateful for her voice in this world." (Kaitlin Curtice, Potawatomi author and speaker)