by Lenny Duncan – Broadleaf Books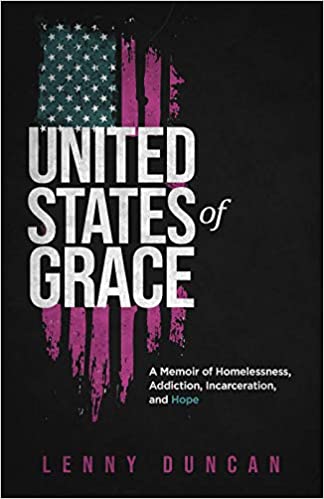 Learn more and purchase here:
In 1991, when he was 13 years old, Lenny Duncan stepped out of his house in West Philadelphia, walked to the Greyhound station, and bought a ticket–the start of his great American adventure.
Today Duncan, who inspired and challenged audiences with his breakout first book, Dear Church, brings us a deeply personal story about growing up Black and queer in the U.S. In his characteristically powerful voice he recounts hitchhiking across the country, spending time in solitary confinement, battling for sobriety, and discovering a deep faith, examining pressing issues like poverty, mass incarceration, white supremacy, and LGBTQ inclusion through an intimate portrayal of his life's struggles and joys. United States of Grace is a love story about America, revealing the joy and resilience of those places in this country many call "the margins" but that Lenny Duncan has called home. This book makes the bold claim that God is present with us in the most difficult of circumstances, bringing life out of death.