by Sharon Norris Elliott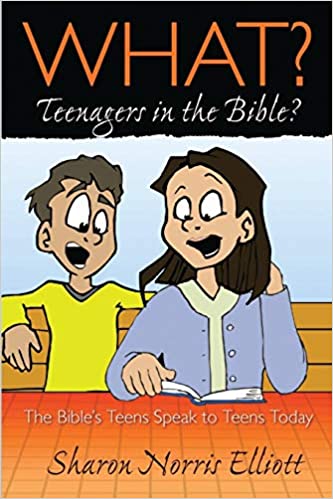 Learn more and purchase from:
Even though your teen years may be full of craziness and confusion, there's one thing you can count on – God is not surprised by any of it. These years are not an accident, they're an opportunity. You're extraordinary in God's eyes just as you are, and to prove that, He even included teens like you in His Book, the Bible. "What? Teenagers in the Bible?" recounts the stories of 14 kids who had some pretty crazy and confusing things happen in their lives too. Let these teens tell you about how they made it, kept their sanity in tact, and came out better and even closer to God. But watch out! Their stories will challenge you to look within yourself. You'll identify with some stuff, but you may see some things you won't like. Get ready to face the issues they faced. You'll find out just how much you are like (or unlike) the Bible's teens, and you'll discover that God is interested in you – even while you are a teenager.