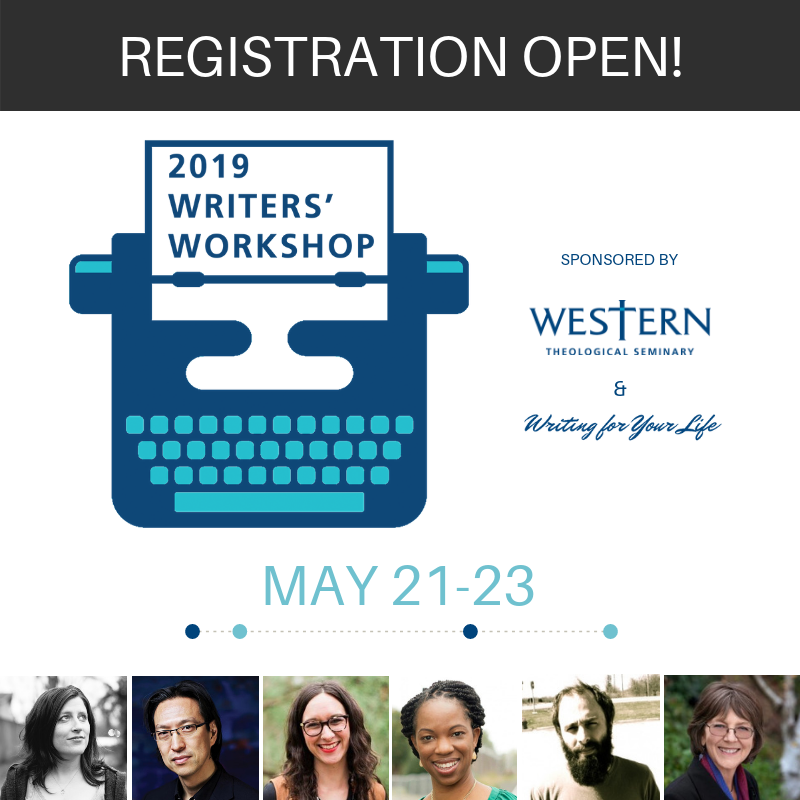 Get Unstuck!  Looking for inspiration and practical advice to help your writing? Writing for Your Life welcomes you to the Western Theological Seminary in Holland, MI for our Writing for Your Life Spiritual Writers' Conference! The conference is open to all who are interested in spiritual writing. This conference focuses on inspiration and craft for spiritual writing, with some "how to get published" thrown in. It includes popular Christian authors and representatives from the Christian publishing industry. The main conference will take place on May 21-23, 2019, with an optional pre-conference DigDeeper Retreat (separate registration required) on May 20-21. The conference is located on the campus of Western Theological Seminary, 101 E. 13th St., Holland, MI 49423 (adjacent to Hope College).
Headline speakers for the event are artist and author Makoto Fujimura and pastor and author Tish Harrison Warren. Leading our DigDeeper Retreat and three unique main conference breakout sessions will be Marilyn McEntyre (author and teacher). Additional breakout sessions feature: Jeff Crosby (Publisher of InterVarsity Press), Natasha Sistrunk Robinson (author), Sarah Arthur (author), Kaitlin Curtice (author), Isaac Anderson (author),  Chuck DeGroat (author and seminary professor), Kathryn Helmers (literary agent), Lyn Cryderman (book consultant, ghost writer, and former Managing Director of Zondervan and Christianity Today), and Brian Allain  (owner of Writing for Your Life, presenting on indie publishing).  You can learn more about each speaker through the links below.
Early-bird tuition (through April 20) for the main conference is $299 and includes all General Sessions and Breakout Seminars, lunches, refreshments, one-on-one meetings, and an open-mic session. Regular price registration is $329 (April 21 and thereafter).
Registration Now Open! Click on this link to pay now (credit card, debit card, PayPal, or PayPal Credit are accepted; all payments are processed through PayPal). After you pay, you will be redirected to another page to complete your registration.  After you complete your registration, you will be sent an email confirmation within 48 hours.
Click on the links below for additional information.
Also Included: 1-on-1 meetings, Open mic, Bookstore, Self-forming groups by genre
DigDeeper Retreat (separate registration required; additional 0.5 CEUs available)
Writing for Your Life is pleased to offer 1.1 Continuing Education Units (CEUs) for pastors for this writers' conference. Writing for Your Life is a member of the Association of Leaders in Lifelong Learning for Ministry (formerly the Society for the Advancement of Continuing Education for Ministry).
All conference participants are required to abide by our Code of Conduct.
Registration Now Open! Click on the link below to pay now and complete your registration (PayPal or credit/debit card accepted)
CLICK HERE to pay now and complete your registration.
All conference information subject to change.