Social justice writing is calling your name. But you feel unnerved by the challenge, uncertain about your readiness, unsure what to say without stepping on toes, and you can't shake the fear of feeling ill-prepared or insensitive. This service provides confidential, practical, supportive, encouraging suggestions for gaining the clarity and confidence to write effectively and bravely about race.
Includes up to 90-minute Skype consulting call to discuss your writing style and voice, writing strengths and challenges, motivation for writing, potential target audiences, potential topics and niches, along with possible target markets for publication.
My fee for this work is $129. Includes a Skype consulting call of up to 90 minutes, a "Finding Your Writer's Voice" evaluation, branding assessment and "Moving Forward" recommendations.
If you are interested in scheduling this service click here.
Back to main Writer Support Services page.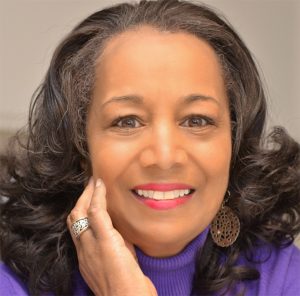 Patricia Raybon is an award-winning author and journalist whose personal essays on faith, family, race and personal healing have been published in The New York Times Magazine, Newsweek, USA Today, Country Living Magazine, Chicago Tribune, The Denver Post, Guideposts, In Touch Magazine, Christianity Today, the Washington Post's "Acts of Faith" blog, The High Calling and other faith-related and news blogs, and aired on National Public Radio. Patricia writes top-rated books that dig deep into the intersection of Christian belief and everyday life. She is the award-winning author of My First White Friend, which won the Christopher Award; I Told the Mountain to Move, a 2006 Book of the Year Finalist in Christianity Today Magazine's annual book competition; a One Year® devotional on Bible virtues entitled God's Great Blessings; Bound for Glory, a tribute to African American spirituals, co-authored with calligrapher Timothy Botts; and Undivided: A Muslim Daughter, Her Christian Mother, Their Path to Peace, co-authored with daughter Alana Raybon.
A journalist by training, Patricia earned a B.A. in journalism from Ohio State University, an M.A. in journalism from the University of Colorado at Boulder, and is a former editor of The Denver Post's Sunday Contemporary Magazine and a former feature writer at the Scripps Howard newspaper, the Rocky Mountain News. In mid-career, she joined the journalism faculty at the University of Colorado at Boulder, teaching for 15 years and getting promoted in 2006 to professor emerita. She is now a full-time author who speaks and teaches at writing and diversity/inclusion conferences and retreats nationwide. A member of the Authors' Guild and JAWS (Journalism and Women Symposium), Patricia served recently on the board of the Colorado Authors League and is now a board of trustee member at Denver Seminary. A mother of two and grandmother of five, she lives with her husband Dan, a retired educator, in her beloved home state of Colorado.
Website: patriciaraybon.com
Twitter: @patriciaraybon
Facebook: PatriciaRaybonAuthor
If you are interested in learning more about this service click here.
Back to main Writer Support Services page.