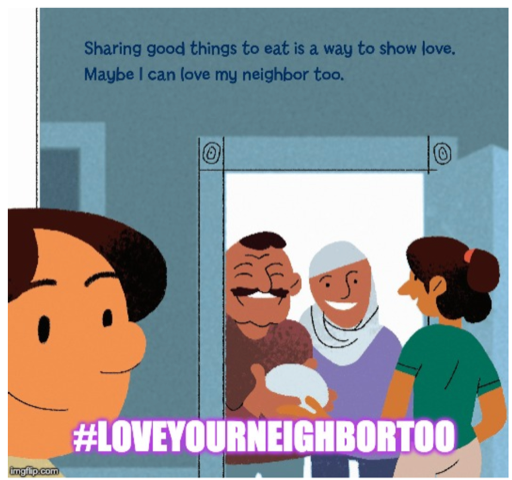 We are giving away five copies of this wonderful new book from Jennifer Grant!
In this follow-up to the award-winning Maybe God Is Like That Too, a young girl wonders how to be a good neighbor to the dozens of people in her apartment building, the people on the street, and the other kids at the park. With help from her mama, the girl discovers that all it takes is a little kindness and creativity to show love to neighbors near and far.
Here is what you need to do to enter:
If you have not already, sign up for our weekly email which provides resources for spiritual writers.
Post the following message on your Facebook and/or Twitter pages:
Send an email to brian (at) writingforyourlife (dot) com with your name and shipping address, and links to your Facebook and/or Twitter post(s), no later than Wednesday May 22.
To be eligible to win, entrants must reside in the United States.
We will draw the winners at random after the contest ends on May 22 and notify them promptly.