Attending a writing conference for the first time can be intimidating.  Will the people there be friendly? Or will they all be bragging about how many books they've written? Or which big-name publisher they signed with?
Case study: Cat Moore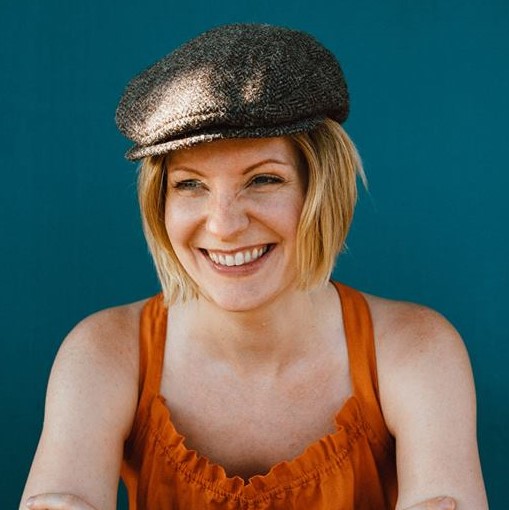 Before:
Because the conference was held at my workplace (University of Southern California) during daytime working hours, it was the first conference I have been able to say yes to as a single mom. Despite the convenience of location—can you believe I still almost didn't go? Maybe it was the fear of a shark tank of publishers tearing to shreds my unfinished proposal and manuscript when I feel so vulnerable about it. Maybe it was social anxiety about small talk with knots of other writers who probably had bigger vocabularies and longer resumes than me. Maybe it was the doubt that there was still time for me to pursue writing at 37—shouldn't I be climbing the responsible career ladder as a … lawyer or something? But I went. I told myself on the way through downtown LA that I could leave if my fears materialized into living nightmares. I owed it to myself to just show up with the truth of who I am and what I feel I need to write. I owed it to the readers I hoped to help through my memoir with a mission to end loneliness. And I owed it to my son to do what I always told him to do—"Follow your dreams, honey."
After:
What I discovered walking into the open courtyard, were the friendly faces of conference organizer, Brian Allain, and his team of authors, speakers, and industry insiders, arranging our lanyards on a side table. He handed me mine, waved me to the powdered donuts and break-out session sign-up sheets. I knew from his smile that I belonged there. Over the next two days, I met writers as brilliant as they were humble, as different as can be yet unified in their devotion to communicate their stories well. The open courtyard was a reflection of the open conversations that we had with each other, curiosity and encouragement and inspiration bouncing among us. And from the "scary" agents, editors, and publishers I was met with warmth, encouragement, and expert direction on my memoir, an ancillary how-to manual, a curriculum, and a children's book. Through each conversation I felt my calling affirmed and my determination grow. I can do this, it's not too late, these are the people who can help me figure out next steps, I was thinking. I now have multiple editors from the conference asking for my proposal, an ongoing mentoring relationship with an author, and signed representation from an agent. I cannot believe that I almost didn't go. My dream is dawning, and my son can see what can happen when we say yes despite the fears and doubts and are willing to take the hands of those a little further along.
Some things for you to consider: