Congratulations!  You've published a book! It went okay, but now you're trying to get to the next level and make the most of your spiritual writing.
Case study: Kate Rademacher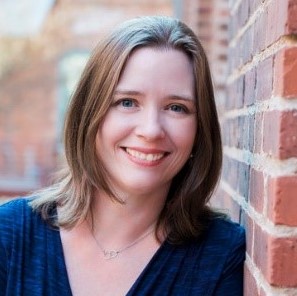 Q: Before attending Writing for your Life, what challenges were you facing?
A: I found writing a book to be (mostly) fun, but marketing a book has been confusing and hard. My debut memoir, Following the Red Bird: First Steps into a Life of Faith, is about my unexpected conversion to Christianity in my mid-thirties. A lot of the book is about how I grappled with Jesus' difficult, amazing, and life-changing message that we are here to serve not to be served. But marketing a book – including "building a platform" – seemed to me to be all about being self-serving. I arrived at the Writing for Your Life conference in Raleigh feeling like my "gas tank" was empty. I was frustrated, discouraged, and unsure of the way forward. I want to let people know about my book – with the hope that it will be of interest and a source of encouragement to others – but I don't want be hypocritical or become a caricature of myself in the process.
Q: How did attending Writing for Your Life shift things for you?
A: Attending the conference truly felt like a "game changer" for me. I got a jolt of energy, encouragement, and support that I desperately needed. Both the people and the content of the sessions helped me gain clarity about the way forward in my journey. A key ah-ha moment for me was that, fundamentally, building a "platform" is not about cute, self-promotional tactics. It is about being a thought leader. This involves identifying what you have to say that is unique, meets your audience's "felt needs," and helps move the collective discussion forward. The rest flows from there. After those two days and several additional one-on-one coaching sessions with Brian Allain, I decided to develop and launch my first blog, On the Edge of Faith, which is intended to be a conversation for the "believer, semi-believer and curious non-believer."  In the first four months after the blog was launched, it had over 2,200 page views with over 700 unique visitors. Beyond the tangible support I received, I also came away from the conference with a new sense of a belonging. I had never attended a Christian writing conference before, and – as cheesy as it may sound – the Writing for Your Life event felt like a homecoming. There was a sweet moment when I found myself standing in the hallway beside some other Christian writers who were speakers at the event. I looked around and I thought to myself, "I belong here. I really do. This feels like where God intends me to be." There is so much joy in having vocational, God-filled work that we love, and the conference helped me remember that.
You can connect with Kate at: https://www.katerademacher.com/
Case study: Vivan Fransen author of The Straight Spouse: A Memoir straightspousememoir.com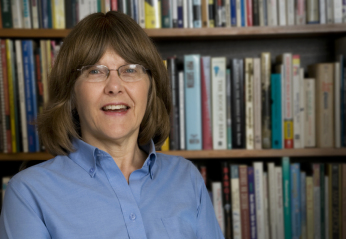 My Challenge: To reach out specifically to clergy and church book groups to create awareness about my book as a resource
I contacted Brian Allain for advice/consultation services to help me figure out effective ways to spread the news about the subject matter of my book.   I needed to work with someone with expertise on best practices these days for communicating with clergy. After I saw his roster of clients (mostly spiritual writers) at the Writing For Your Life website (very impressive!), I was concerned he would consider me a "small potatoes" author. His speedy email response to my inquiry: "NO ONE is too 'small potatoes'" so I knew right away he was the perfect marketing consultant for me because (1) he actually reads my emails, (2) he responds to my emails within 24 hours, and (3) he provides realistic expectations (in writing) based on my particular needs at an affordable cost. I later discovered he listens, suggests creative ideas and approaches that never occurred to me, does his own research in communicating with others in his vast network of contacts, and remains flexible when unexpected developments emerge.
Results: (1) A new way of thinking about  my approach (2) Development of my extensive contact list of relevant thought leaders and organizations relating to my subject matter (3) More robust visibility on social media (including creating memes) (4) A personalized approach to key contacts at leading seminaries
Within 9 months I have expanded my outreach to clergy and church book groups, resulting in dozens of clergy now expressing interest in my subject matter/book, various author visits, and invitations to be a featured guest on a radio show, podcasts, and for seminary classrooms. My one-on-one telephone consultations with Brian Allain are always productive. Furthermore, the traffic on my book website has increased from an average of 50 visitors a month (before my work with Brian) to now an average 130 visitors a month, with a whopping 749 views by 495 visitors directly attributable to Brian Allain (these metrics are such a thrill!). It's up to me to continue with my communications plan but I feel the work I've done with Writing For Your Life (including attending their workshops and conferences) has given me the grounding and momentum to carry on as I move forward. I highly recommend the experience and expertise of Brian Allain and the resources of Writing For Your Life!      
Website: https://straightspousememoir.com/
Some things for you to consider: