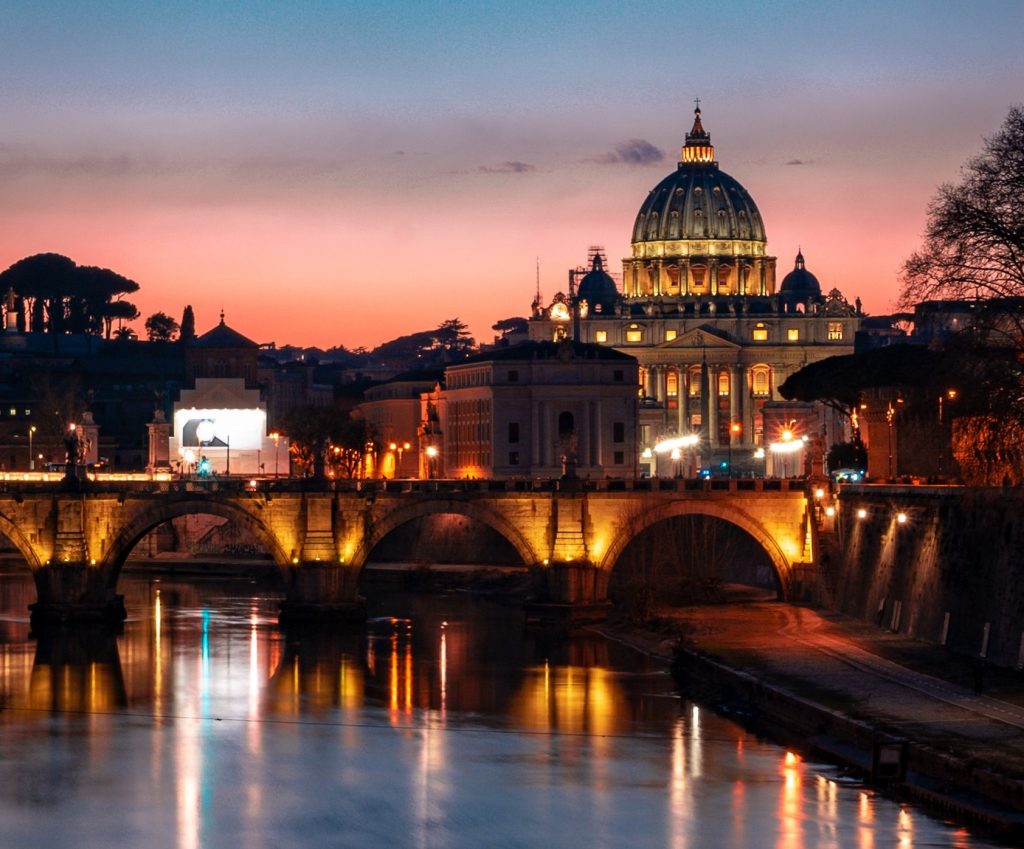 Please note the new dates in 2021.
Join us in Rome and Florence, September 19- 25, 2021, for the first international Writing for Your Life retreat! Led by Tony Jones and Brian Allain, the retreat will include both instruction on the craft and business of writing, and the sights and cuisine of Rome and Florence! Writing assignments associated with Rome and Florence will be included. Please note that we will only be able to accommodate approximately 20 attendees on this retreat; be sure to register by May 1, 2021.
The general schedule for the day is an outing in Rome or Florence during the morning and a writers' workshop in the afternoon (more details on the itinerary below). For non-writers, we will offer optional afternoon tours for a small surcharge. Details for the writers' workshops are here. Read on for more information!
Where will we be staying?
For our first three nights in Rome, we'll stay at Hotel Antica Locanda. Then we'll travel by bus to Florence and stay at Villa La Stella. Finally we'll return to Rome and stay near the airport for convenient departure.

How much does it cost?
The cost of the retreat is $2,999 per person, based on double occupancy, with a very limited number of single occupancy slots available for an additional $500. Your first deposit of $999 is due upon registration. Our slots may fill up quickly, so we encourage you to make your deposit early to reserve your spot. The second payment of $1,000 (per person) is due no later than May 15, 2020. The final balance of $1,000 (per person) is due by July 15. The first $100 is nonrefundable at any time. The first $500 is nonrefundable after May 15. No refunds will be given after July 15, however you may transfer your registration to a replacement if necessary.
What does that fee cover?
You are responsible for getting yourself to the hotel in Rome. After you arrive, all of your breakfasts, dinners, lodging, and ground transportation are covered. Lunches will be on your own, but we will direct you to great places to eat.
How should I get there?
Please arrive at Rome Leonardo Da Vinci-Fiumicino Airport (FCO) before noon on Sunday, September 19. From there, you can take the express train to Roma Termini train station and take a cab or Uber from there to our hotel, or you can take a cab or Uber from the airport directly to the hotel. Please book your ticket to depart FCO on Sunday, September 26, unless you make your own plans to stay longer.
What if I want to spend more time in Italy?
You are welcome to arrive early or stay later, but you will be responsible for your own accommodations and travel. So for instance, if you would like to arrive a day or more early, please contact our first hotel in Rome directly to see if a room is available, or of course you can stay at a different location.
What will you cover in the writing workshops?
You can read more about what Brian and Tony will be teaching here.
Can I bring another person with me who's not a writer?
Yes! We're happy to have non-writing spouses, partners, and friends join us on the trip. We will arrange optional tours during the four writing workshops for the non-writers.
Can I get the double occupancy rate even if I'm coming alone?
Potentially. If you are interested in that option, we will attempt to pair you up with a roommate.  Sign up for the "1 person / seeking double occupancy" rate, then we will attempt to pair you up with a roommate. If however we are unable to find a roommate match we will charge you the single occupancy surcharge later.
What's on the itinerary?
We will start during the afternoon of Sunday, September 19 with a walking tour of Rome to get acquainted with the city. We will attend vespers at one of Rome's innumerable majestic churches, followed by cocktail hour and dinner. 

On Monday, we'll tour the Roman Forum and Colosseum in the morning, take a siesta after lunch, and then dive in to our first writers' workshop.

Tuesday morning, we'll tour the Vatican Museum and St. Peter's, with a writers' workshop in the afternoon.

After breakfast on Wednesday, we'll board a private coach to Florence. After we arrive and get settled, we'll take a walking tour of Florence which will culminate at the Accademia, home to Michelangelo's

David

.

Our Thursday morning tour will include the Duomo and Baptistry in Florence, followed by a writers' workshop in the afternoon.

Friday morning we'll tour the Uffizi Museum, and the afternoon will include a writers' workshop.

On Saturday morning we'll board a bus back to Rome; in the afternoon we'll have free time in the city to explore and shop, and then we'll gather for a closing banquet.

On Sunday, we'll depart, unless you have your own plans to stay longer.
What else should I know?
As you can tell from the itinerary, there will be a lot of walking — over five miles per day — so bring comfortable shoes. Although this trip does include walking tours, accommodations will be made for those who need to take rests or even jump in a cab or Uber to our next stop.

You will need to have a current passport that is more than six months from expiration.

While most places take credit cards, you will need some Euros. You can exchange currency at your bank before the trip, and you can also withdraw Euros from Italian ATMs using your debit card.
Registration is Now Open! Click on one of the links below to pay for your first deposit (credit cards, debit cards, PayPal, or PayPal Credit are accepted; all payments are processed through PayPal). After you pay, an email confirmation will be sent to the name and email address you enter into PayPal (or the one associated with your PayPal account) within 48 hours. If you need to change the name or email address please let us know.
CLICK HERE to pay your first deposit for 2 people / double occupancy (2 people X $999 = $1,998)
CLICK HERE to pay your first deposit for 1 person / single occupancy ($999 + $500 = $1,499)
CLICK HERE to pay your first deposit for 1 person / seeking double occupancy ($999) ($500 surcharge added later if you end up not sharing a room)
By paying, all retreat participants agree to abide by our Code of Conduct and Release Agreement.
All retreat information is subject to change.
If you are interested in learning more about our destinations, here are some good articles.
We suggest checking that your passport will be valid for at least 6 months following our trip. Read more here.
Writing for Your Life is pleased to offer 1.2 Continuing Education Units (CEUs) for pastors for this writers' conference. Writing for Your Life is a member of the Association of Leaders in Lifelong Learning for Ministry (formerly the Society for the Advancement of Continuing Education for Ministry).
Tony Jones first lived in Rome as an undergrad and has been back to the Eternal City 17 times, including leading several tours. He was a classics major in college and holds a Ph.D. in theology. He's the author of a dozen books, and he's currently writing a novel of historical fiction based in the late Roman Empire. For a decade, Tony served as an acquisitions editor for videos and books at a publishing house.
Brian Allain leads Writing for Your Life and provides marketing services for authors and companies. His work includes the Publishing in Color conference series, and he leads the team that produces Compassionate Christianity. Previously Brian served as Founding Director of the Frederick Buechner Center. Brian has developed and led spiritual writers conferences at Princeton Theological Seminary, Drew Theological Seminary, Western Theological Seminary, Belmont University, New Brunswick Seminary, and several churches.